Special tree branches out to tame desert
Share - WeChat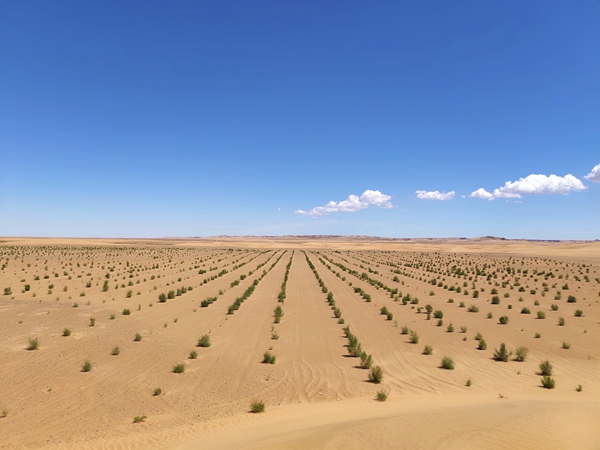 Ecologist plants seeds of knowledge to protect landscape exposed to the elements and tackle the fury of nature, Chen Nan reports.
Zhu Dejun's first job after graduating from college was as a road design engineer at an institute in his hometown, Alshaa League, North China's Inner Mongolia autonomous region.
Part of his regular work was patrolling the vast and sparsely populated Alshaa Left Banner, which encompasses 80,000 square kilometers and has a population of around 170,000.
In 2011, when Zhu was conducting a road survey along with his colleagues, he saw a plant that he didn't recognize.
"I asked my colleagues and no one had the answer. Then I wrote down on my notebook: 'It looks like a tree about 2 meters tall, and its diameter is about half a meter, only few leaves, estimated to be worth about 50 yuan ($7.2)'," recalls Zhu.