With Temu in US, Pinduoduo takes first global step
Share - WeChat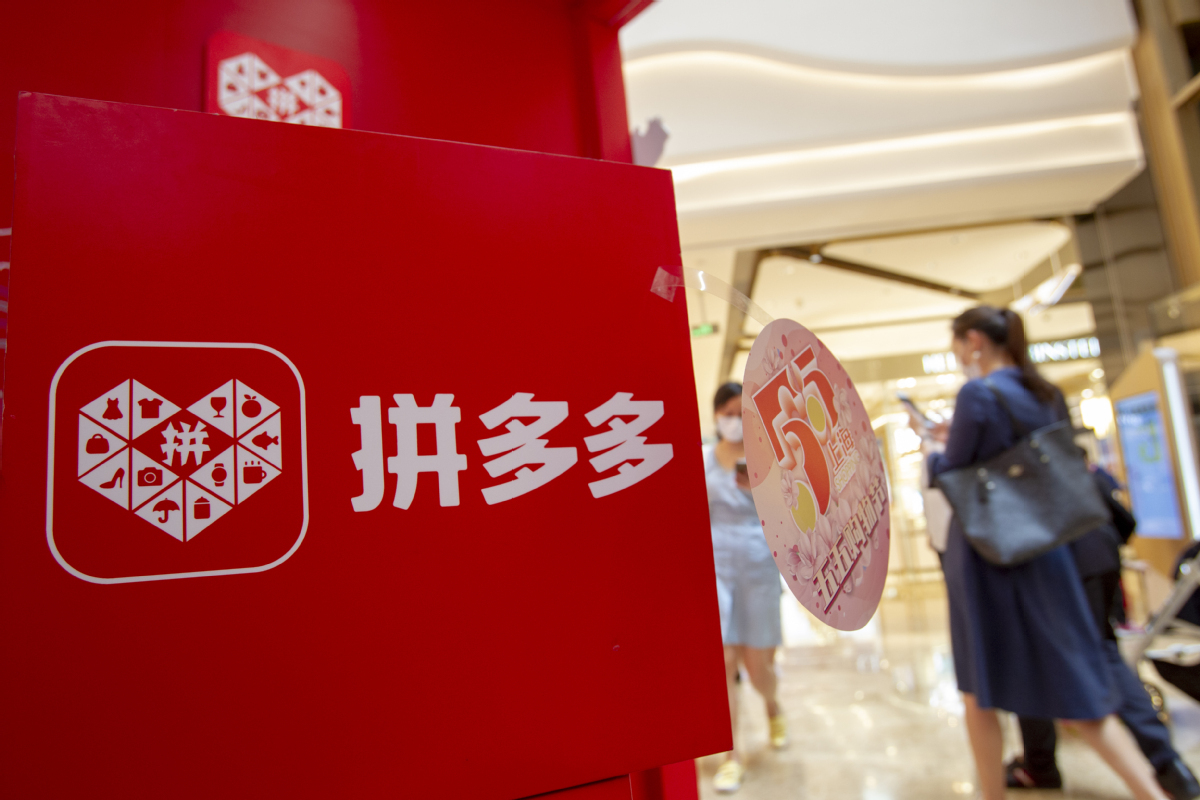 Chinese online discounter Pinduoduo Inc on Thursday launched the beta version of Temu, a cross-border e-commerce platform targeting the US market, the company's first overseas destination.
The test version of Temu will run till Sept 15. Eventually, it will help Pinduoduo to expand sources of its revenue and hedge against the negative impacts of the COVID-19 pandemic, industry experts said.
The products sold on Temu cover a wide range of categories, including apparel, consumer electronics, jewelry, shoes, bags, cosmetics, baby products and pet supplies.
The company did not disclose whether Temu will expand to other overseas markets in the future. Temu will focus on US consumers who are inclined to buy cost-effective commodities. For instance, most accessories and daily necessities are priced at less than $10.
To attract merchants, Temu is offering a series of preferential policies like exemption of registration and commission fees at the initial stage.
Merchants who have registered with Temu are required to send the listed goods to the warehouses of Pinduoduo in Guangzhou, capital of Guangdong province, in advance, while the platform will be responsible for e-commerce operations, logistics and sales.
Pinduoduo's Temu venture coincides with the trend of Chinese vendors selling their products globally through crossborder e-commerce platforms amid the COVID-19 pandemic.
Founded in 2015, Pinduoduo has broken the dominance of e-commerce players such as Alibaba and JD in the China market and captured the attention of both users and the capital market by adopting a group buying model that encourages users to share their purchases on messaging platforms to get cheaper prices.
Chen Lei, chairman and CEO of Pinduoduo, said in an earnings call with investors on Monday that the company is exploring new business opportunities, including entering overseas markets. "Overseas business is one of the opportunities we see where many peers in the industry achieve good results, so we believe it's a direction worth trying out," Chen said.
Despite the challenges posed by the COVID-19 resurgence, Pinduoduo reported better-than-expected revenue of 31.44 billion yuan ($4.5 billion) during the second quarter, an increase of 36 percent year-on-year, while its net income attributable to ordinary shareholders surged 268 percent year-on-year to 8.9 billion yuan.
Zhang Zhouping, a senior analyst of business-to-business and cross-border activities at the Internet Economy Institute, a domestic consultancy, said Chinese online retailers are accelerating steps to expand their footprint in overseas markets so as to seek new sources of revenue as the growth in the domestic e-commerce sector is slowing.
Pinduoduo is expected to face intense competition from established players such as Amazon in the US market.
In addition, Chinese crossborder online shopping app Shein and AliExpress, a crossborder online retail platform owned by Alibaba, both of which have already established a significant presence in overseas markets like the United States, will also offer stiff competition, Zhang said, underscoring the significance of maintaining supply chain stability and compliance with local laws and regulations.