UK faces its biggest cost of living squeeze in a century
Share - WeChat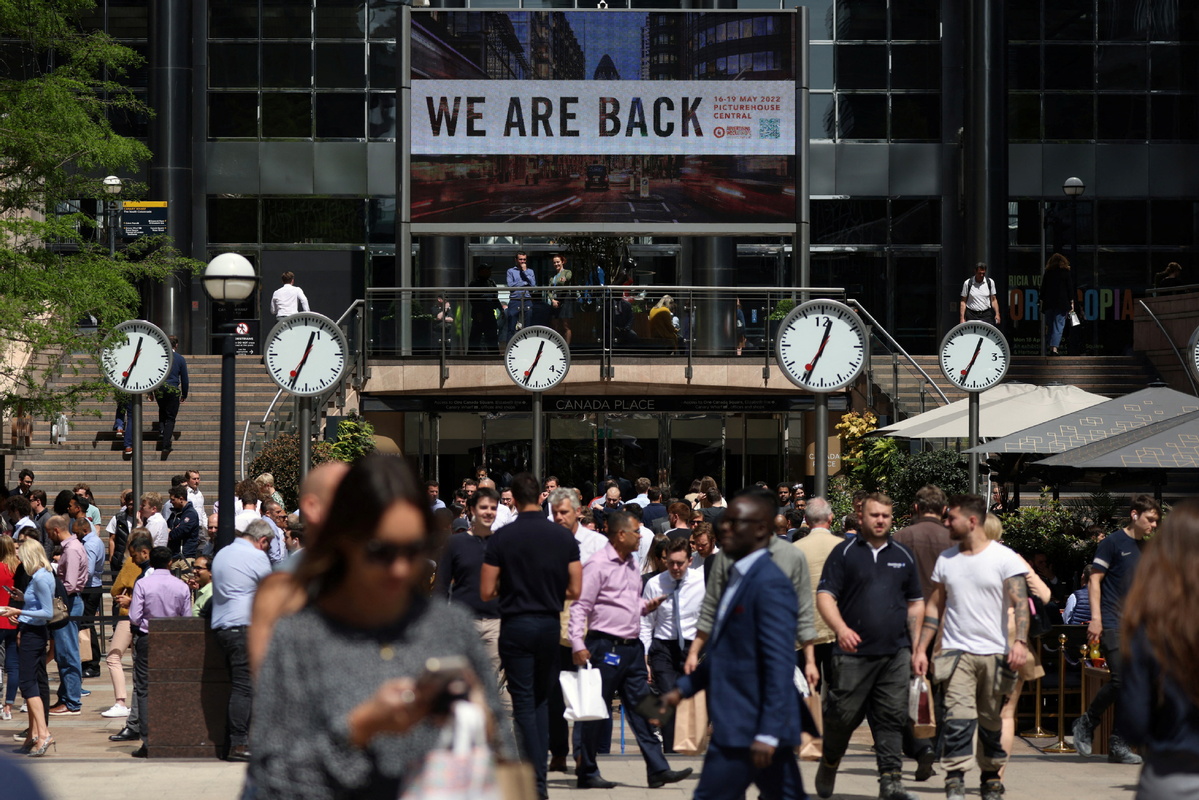 The cost-of-living crisis in the United Kingdom could plunge 3 million more people into poverty next year and household income is set to drop by the steepest rate in a century, a new report has found.
London-based think tank the Resolution Foundation predicts that real household income will fall by 5 percent next year, and drop again by 6 percent in 2024. Taken together, this would represent a more drastic drop in income than the country experienced during either the 2009-10 financial crisis or the recession of the 1970s.
The winner of the race to be leader of the governing Conservative Party and the country's new prime minister should be named on Sept 5, and the authors of the report said the new leader risks a disastrous legacy if he or she does not take firm measures to address a "terrifying" living standards crisis.
"A significant policy response from the new prime minister is needed, otherwise they risk overseeing the culmination of not just the worst two years for incomes in a century, but also the longer-term culmination of two lost decades for British households' living standards," said Adam Corlett, principal economist at the Resolution Foundation.
The hit to household income is down to a combination of soaring energy bills, weak productivity and earnings growth, and rising inflation, which the Bank of England predicts will hit 13 percent by the end of 2022, its highest level in 42 years. Economists at the United States investment bank Citi predict inflation shows no signs of slowing down and could reach 18 percent in early 2023.
In real terms, UK household income is set to be 2,800 pounds ($3,226) lower in 2023-24 than in 2021-22, the Resolution Foundation predicts, and next year the number of people below the poverty line will rise from 11 million to 14 million.
"These forecasts show the problem is not just deep, but is also much longer-lasting than current talk of a winter crisis implies," said Corlett.
The Russia-Ukraine conflict has sent gas prices soaring, and new analysis from the International Monetary Fund, or IMF, says UK households are being hit the hardest in western Europe. This is because the UK is heavily reliant on gas for heating, and also the country has some of the least energy-efficient homes in the region, the IMF said.
The analysis said that the average UK household will lose 8.3 percent of its total spending power in 2022 because of higher energy bills. This compares to 8.2 percent in the Netherlands, 6 percent in Italy, and 4 percent in Spain and Germany.
The UK government has responded to rising energy bills with a series of rebates totaling 400 pounds per household during a six-month period, starting in October.