Chinese communities help flood-hit Pakistan
Share - WeChat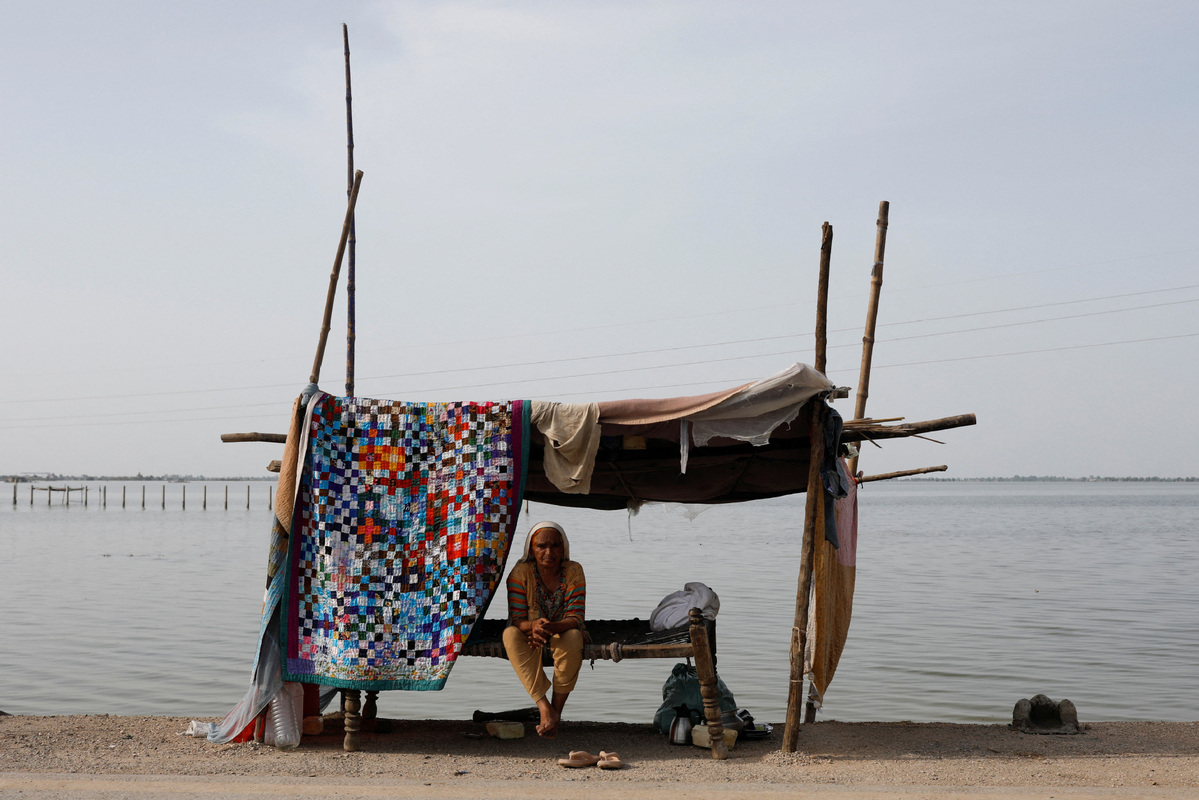 Chinese communities within and beyond Pakistan's borders are offering help to disaster-hit people in the wake of floods that have claimed more than 1,000 lives since June.
According to data from Pakistan's National Disaster Management Authority, 1,061 people had died and 1,575 others injured by Sunday, and nearly 1 million houses damaged in this monsoon season.
Chinese enterprises in Pakistan on Thursday donated humanitarian aid of over 15.5 million Pakistani rupees ($71,340) to local flood victims. The donation was made by the All-Pakistan Chinese Enterprises' Association to the prime minister's relief fund.
APCEA chairman Yang Jianduo said Chinese companies are also arranging machines to repair the damaged roads in an attempt to bring immediate help to the locals.
Chinese Ambassador to Pakistan Nong Rong said China has decided to provide another batch of emergency humanitarian supplies and will try to get it there as soon as possible.
"China and Pakistan are true friends and good brothers by sharing weal and woe," he said.
Earlier, the embassy responded to a call of flood victims in Balochistan by donating food packs to 800 to 1,000 families living in relief camps. This is in addition to the donation of 300 solar panel units in the areas where electricity supply was badly disrupted by the flood.
Chinese volunteers in Pakistan also donated food to local flood victims by teaming up with a local nongovernmental organization.
"This provision of aid is a positive step for development of people who may be able to feed themselves and other family members," said Syed Shujaat Ahmed, an economist at think tank Sustainable Development Policy Institute based in Islamabad.
Pakistani Minister for Planning, Development and Special Initiatives Ahsan Iqbal said Pakistan is facing adverse effects of climate change and the country has had extra heavy rainfall this year.
Muhammad Abdul Basit, a Pakistani political analyst, said that the country needs relief from anywhere it can. Chinese assistance is "a great gesture", Basit said.
"This is literally a big emergency situation I haven't seen any time before in the country," he said.
Pakistani Minister for Climate Change Sherry Rehman said last week that the current climate catastrophe needs immediate international and national mobilization of humanitarian efforts, not just in the form of food, shelter and basic survival amenities, but also rescue efforts.
"Lives are at risk, and thousands are homeless. It is important that international partners mobilize assistance," the minister said.
Prime Minister Shahbaz Sharif last week directed the relevant authorities to expedite rescue and relief operations in flood-affected areas. Local authorities along with the Pakistani army are sending food items, tents and medicine to most flood-hit areas.
Xinhua contributed to this story.