Pinglu Canal project begins, major benefits seen
Share - WeChat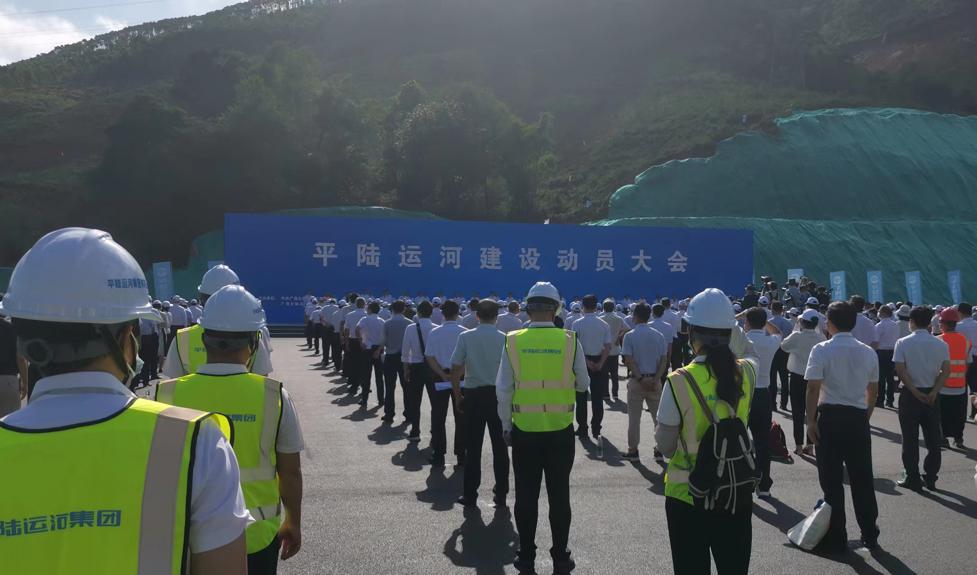 Construction of the Pinglu Canal, one of the major projects of China's new western land-sea corridor, began on Sunday in Qinzhou, Guangxi Zhuang autonomous region.
With a total investment of 72.73 billion yuan ($10.5 billion), the Pinglu Canal will take about 54 months to complete.
Running 135 kilometers, the canal will start at Xijin Reservoir in Hengzhou and terminate in Luwu town in Lingshan county, where ships will be able to reach the Beibu Gulf via the Qinjiang River.
The canal project is mainly for shipping, but other functions will come with it, such as water supplies, irrigation, flood protection and aquatic ecosystem improvement.
The canal will shorten the voyage of goods entering the gulf in southwestern China by around 560 kilometers, with a depth that will allow a ship to carry 5,000 tons of cargo. This will relieve transportation pressure and enhance the anti-risk effect of the Yangtze and Pearl rivers.
For areas along the new western land-sea corridor, the Pinglu Canal is expected to save more than 5.2 billion yuan in transportation costs annually.
The canal will be a new landmark in China's southwestm the first combined transport channel that is expected to bring multiple benefits in the economy, society, ecology and other aspects.
Chang Shanghui in Nanning contributed to this story.