Rural children's horizons expand through the arts
Share - WeChat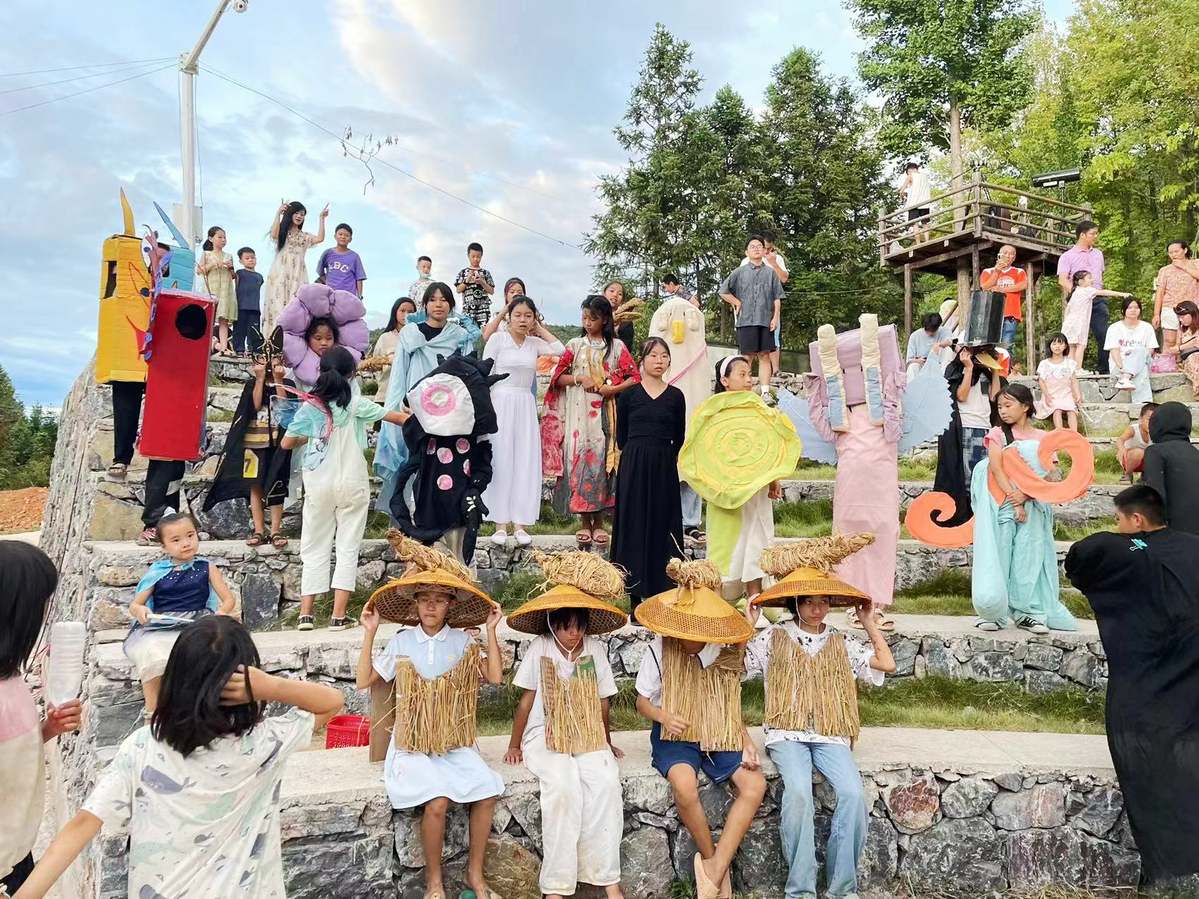 As night fell, children dressed in handmade costumes as monsters and ghosts performed a play they had written themselves for their peers and parents.
It was one of a series of activities, marking the end of summer courses at Dayuan Studio, a workshop that provides free arts training for rural children, in Dayuan village in Hunan province.
Founded in 2016 by a local couple — Liu Xiu and Zhou Yan — who are returnees from cities, Dayuan Studio seeks to widen rural children's horizons through art education.
"I made lots of new friends this summer and met interesting teachers," said Xiong Zixian, a 13-year-old student from a nearby village. "Even though my parents are not here, I had a fruitful and happy summer holiday."
Besides the theater performance, closing activities included a drawing display and musical performances.
About 70 children, from age 9 to 16, from nearby villages and towns attended the art courses this summer.
Under the guidance of about 20 volunteer teachers, they took classes in handicrafts, drawing, music and stage performing.
"Since I joined the workshop, I have developed love for rural children. I wanted to encourage and assist them in pursuing their dreams," said Dai Yunyun, a volunteer teacher.