Chongqing bikers volunteer to run supplies to firefighters
Share - WeChat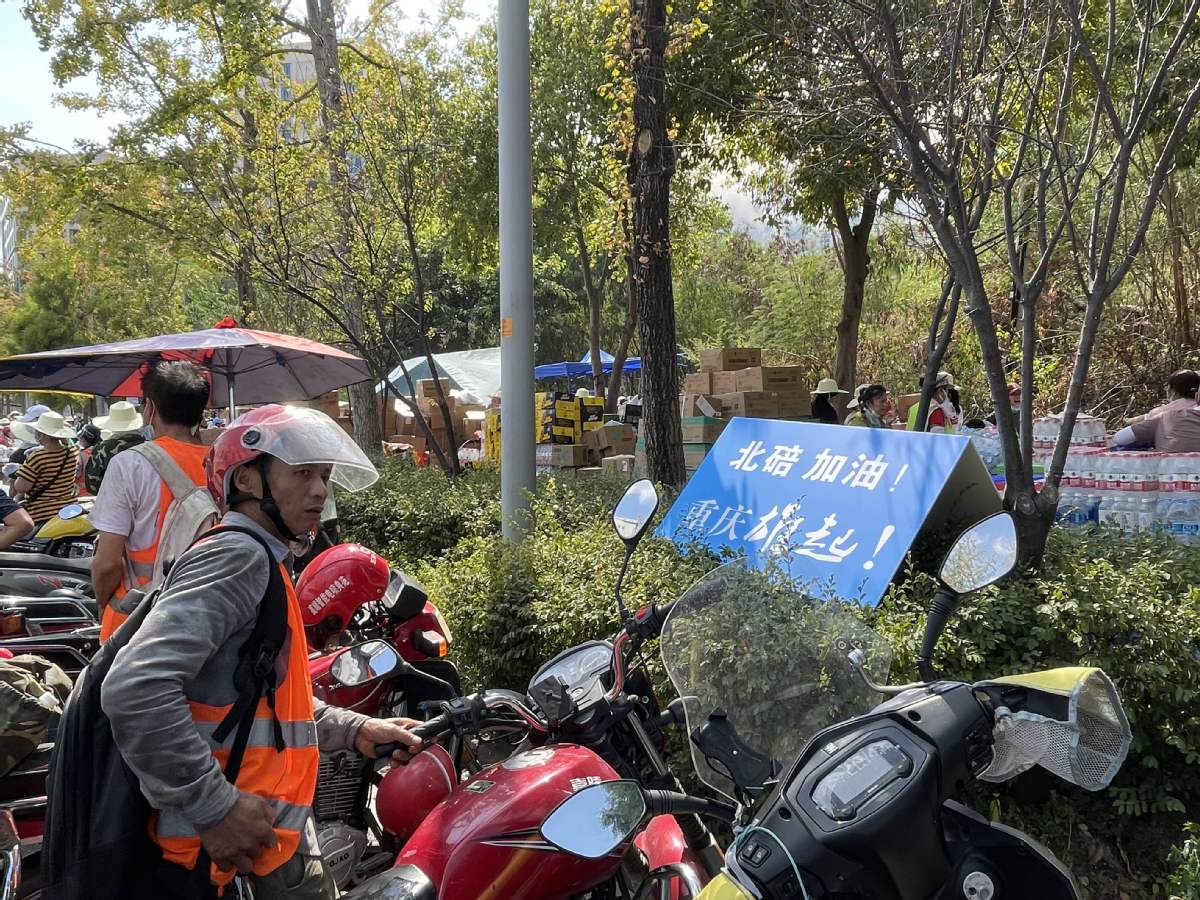 A wildfire that spread in the mountains of Chongqing's Beibei district on Sunday night due to prolonged heat and drought has attracted a large number of Chongqing motorcyclists, who have volunteered to transport much-needed supplies to the fire and rescue workers attempting to snuff out the blazes. They have won widespread praise and are being hailed as "city heroes".
As of Thursday, Chongqing has issued a red alert for high temperatures, the most severe in the four-tier warning system, for 17 consecutive days, and a red alert for forest and prairie fire risks for 21 consecutive days, according to the municipal meteorological authorities.
To combat the raging wildfire in Beibei, on Thursday afternoon the city is preparing to carry out artificial precipitation with 18 rockets installed and ready in four artificial precipitation operation sites from four directions around Jinyun Mountain.