Chongqing motorists lend wheels for firefighting
Share - WeChat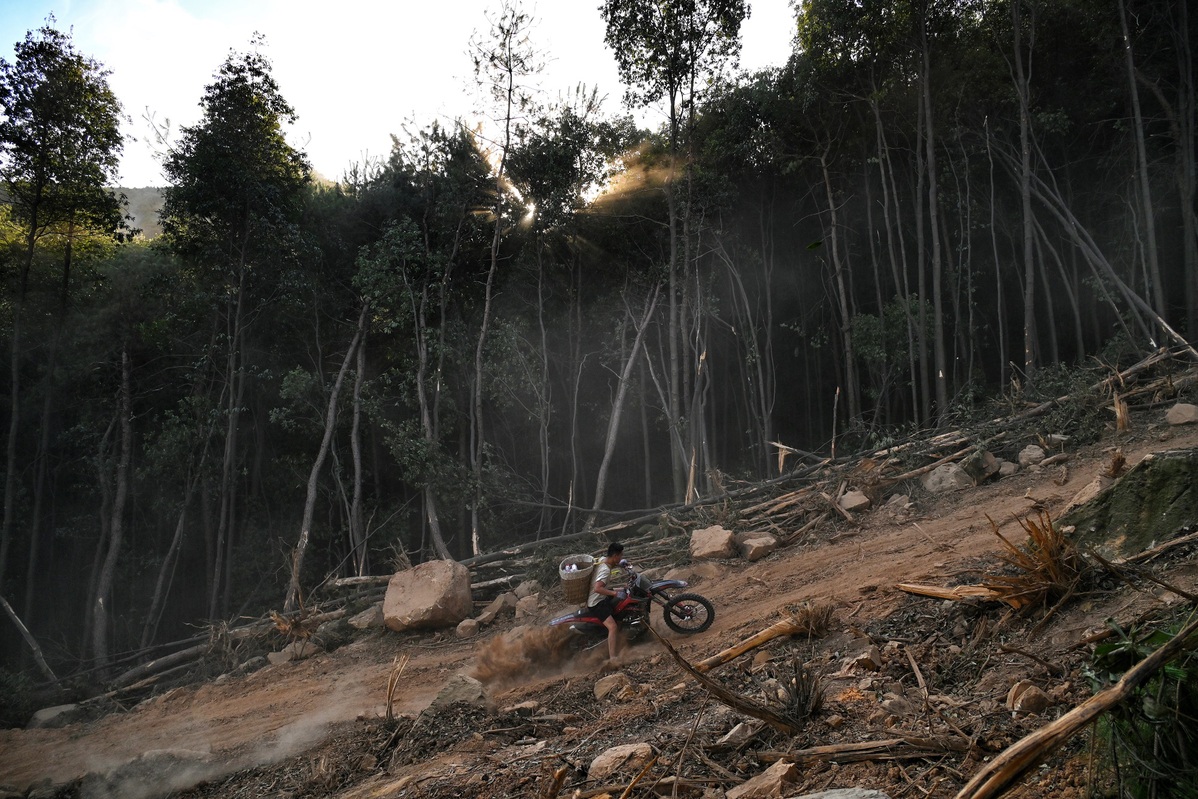 A mountain fire broke out in Hutou village of Beibei district, Chongqing, last Sunday.
In addition to the police and fire fighters, the general public also provided assistance in putting out the fire.
Due to the steep terrain of the mountains, regular vehicles cannot enter. In order to transport firefighting supplies, some motorcycle enthusiasts volunteered and provided support to the professional rescue forces.