Booming metaverse sector needs better oversight
Share - WeChat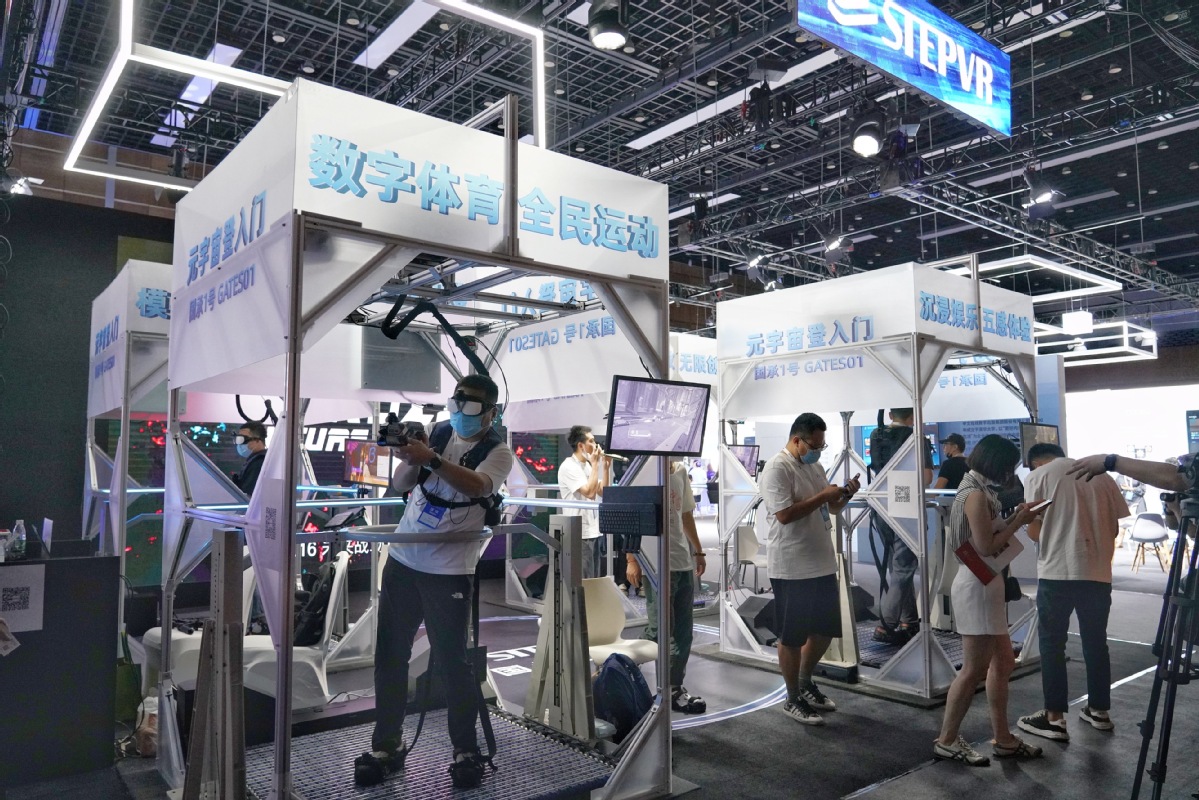 Accelerated steps are needed from China to supervise the over-hyped metaverse sector to avoid equity bubbles and promote the integration of the metaverse with the real economy for healthy development, according to industry experts.
They made the comments as a series of problems have appeared regarding the metaverse, including real estate speculation, virtual currency scams and copyright disputes, after the metaverse-which aims to combine virtual and real worlds through vanguard technologies-has become increasingly popular both at home and abroad.
"China needs to remain on high alert against financial speculators trying to cash in on the metaverse craze, not least because such actions could disrupt the efficient allocation of resources, hinder the cultivation of talent and harm industries," said Sun Jiashan, a researcher with the Chinese National Academy of Arts.
"Till now, China's central government didn't give a clear signal of supporting metaverse development," Sun said, adding that Chinese authorities are expected to effectively deal with a potential metaverse bubble.
"Rather than blindly following the economic growth models of the United States and Europe, China should make sure that the digital economy-along with the national economy-develop in a healthy manner," he said.
Currently, many metaverse platforms allow players to own and trade their in-game assets, including virtual land and non-fungible tokens, or NFTs, which led capital and players to hype up prices.
Singaporean singer JJ Lin spent over $70,000 buying three pieces of virtual real estate or land in Decentraland, a popular metaverse platform. However, metaverse analysis firm WeMeta showed that the current value of the three pieces was only around 97,500 yuan ($14,244).
WeMeta reported that prices of virtual land in six major metaverse platforms have dropped nearly 90 percent from January to August.
Chinese internet firm Tencent Holdings' NFT platform Huanhe, which is also one of the biggest NFT platforms in China, also said recently that it will no longer release digital collectibles to the public.
"One of the important reasons for decreasing prices and shutdowns is that the current metaverse development is divorced from the real economy, making the metaverse overly hyped," said Hu Jiye, a professor on blockchain rules at the China University of Political Science and Law.
"It is common for fraudulent activity to arise when a newcomer arrives, but both China and foreign countries need to improve metaverse governance for its healthy development," Hu said.