Coupons to boost consumer confidence
Share - WeChat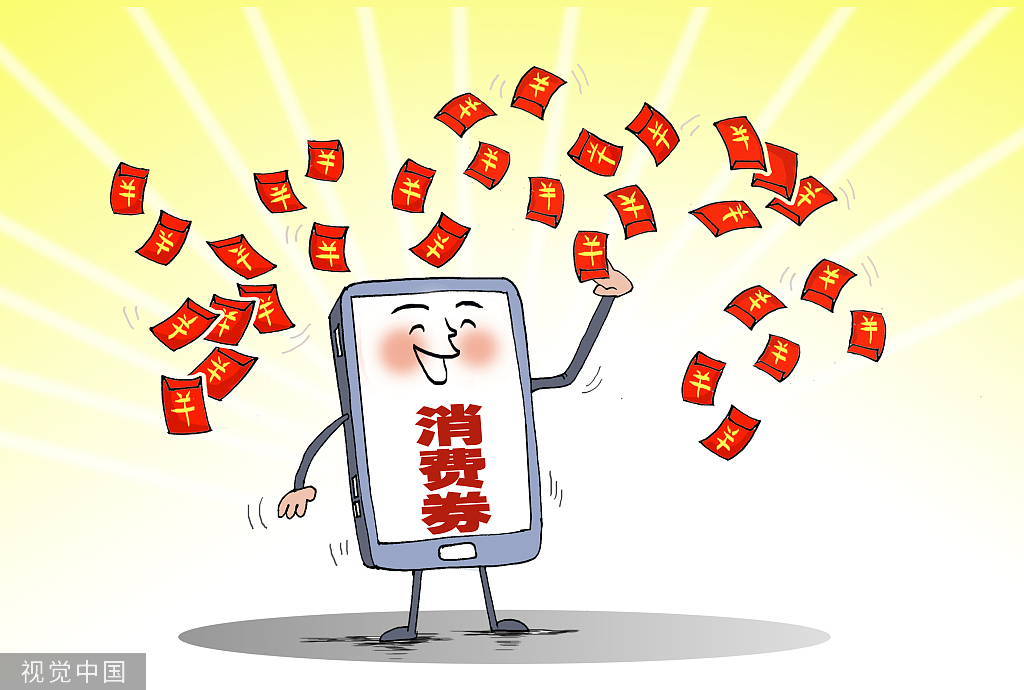 The 1 billion yuan ($147 million) of consumption coupons to be released in Shanghai will help stabilize consumers' expectations and boost economic growth, said officials and experts.
This is the first time that the municipal government has taken such economic stimulus measures.
The first batch of 200 million yuan of digital coupons will open for lucky-draw applications on Saturday. Shanghai consumers aged above 18 can apply for the coupons using Alipay, WeChat Pay or UnionPay. Successful applicants will each receive a coupon package worth 100 yuan.
The first round will end on Monday. Successful applicants will be granted coupons on Aug 26 with a validity period of 20 days, which can be used at designated retailers, restaurants and travel service providers, the Shanghai Municipal Commission of Commerce said on Wednesday.
The second batch valued at 500 million yuan will be issued in late September and the remaining 300 million yuan in late October. The municipal government's fiscal expenditure will account for the coupons distributed.
Companies, however, are welcome to part-fund the coupons and related resources, or offer more discounts so that consumers can benefit the most, said Liu Min, deputy director of the Shanghai Municipal Commission of Commerce.
The coupons are part of Shanghai's efforts to boost consumer confidence and revitalize economic activity as the city was temporarily locked down earlier this year due to resurgent COVID-19 cases. The municipal government released in late May an action plan to stimulate economic growth, of which accelerated recovery in consumption is one major target.
Affected by the epidemic resurgence, Shanghai's total sales of consumer goods contracted 16.1 percent year-on-year to 759 billion yuan during the first half of this year, the municipal bureau of statistics said on July 18.
Offline and services-based consumption sectors were the most seriously impacted, with income of hotels and restaurants falling by 33.1 percent year-on-year during the first six months. However, the income of online retailers rose 0.9 percent year-on-year to 173 billion yuan.
As calculated by experts from the Guanghua School of Management at Peking University, each 1 yuan of coupon can leverage another 3.5 yuan of additional consumption.
Supportive policies, especially targeting the travel industry and restaurants, should be introduced so that the full potential of consumption coupons can be unlocked, said Yang Yaowu, a researcher with the Institute of Economics, which is part of the Chinese Academy of Social Sciences.
Data from the public domain showed at least 23 other Chinese cities have also issued consumption coupons worth 4 billion yuan in the first half.
Data from the National Bureau of Statistics showed Chinese individuals' consumption accounted for only 29.5 percent of the GDP growth in the first half, down from 43.6 percent during the same period of 2021.
While the resurgent epidemic is the major cause of the recent drop in consumption, employment and residents' income should be stabilized so that Chinese people's income expectations can be buoyed, which will strengthen consumers' willingness to spend, said Yin Yue, macroeconomic analyst from Hongta Securities.
shijing@chinadaily.com.cn