Rights of single mothers should be protected
Share - WeChat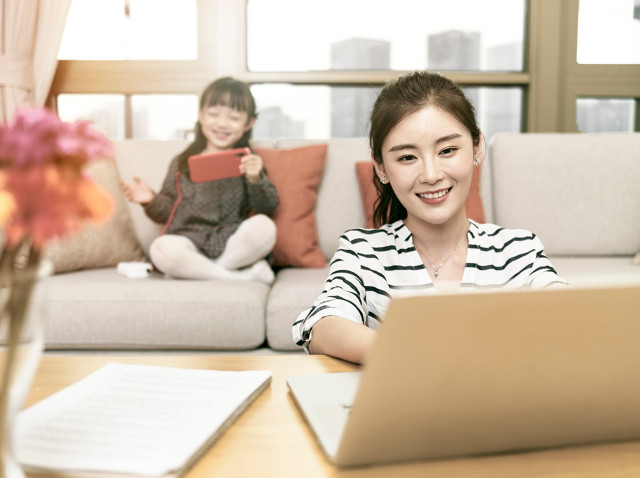 Editor's note: Liu Juan, deputy director of the department of social welfare security of the National Healthcare Security Administration, has said that as long as mothers pay the fees of childbirth insurance, they will be able to claim the childbirth allowance without a marriage certificate. Two experts share their views on this development with China Daily's Liu Jianna. To take this argument further, we have a commentary written by a demographer on chengdu.cn. Excerpts follow:
Women and children's rights should be put first
This is in the same spirit as the raft of prenatal and postnatal support policies to encourage childbirth introduced on Tuesday by the National Health Commission in collaboration with 16 other departments.
Despite laws that recognize and protect the right of unmarried women to have children, some local authorities have set up obstacles, whether deliberately or inadvertently, for these women to give birth to and raise their children. The childbirth insurance for unmarried women can be seen a significant step in the right direction.
More clear and comprehensive national policies and rules should be introduced to better protect the rights of single mothers, such as the right of out-of-wedlock children to obtain a hukou (household registration) and attend school. The possible removal of barriers to births out of wedlock might also help to raise the ever declining birth rate. Although not by a large margin, since the number of births outside wedlock may be quite small. Two parents raising children together is the best scenario, but we should ensure that the rights of unmarried mothers and their children are properly protected.
Li Jianmin, a professor of demography at the Institute of Population and Development, Nankai University
Progress is not made with one big leap
Single mothers and their children should enjoy the exactly same rights as married women and their children. Yet there have been cases where single mothers have lost their lawsuits applying for childbirth insurance and allowance in recent years, which is a miscarriage of the law.
Governance should be people-oriented and based on the law. The legal rights of singles mothers and their children should be respected.
The barriers some local governments have set up for single mothers to receive the childbirth insurance and allowance should be removed to protect women's rights. The law has moved with the times, and it should not be put in an inferior position due to those whose attitudes have not.
Zhao Jun, a professor of law at the Beijing Normal University.
Out-of-wedlock birth may pose challenges
The society has become increasingly open and inclusive, including toward out-of-wedlock birth. And protecting single mothers' rights constitute an important part of reproductive services. Single, divorced or widowed women's reproductive rights should be protected by China's proactive fertility support measures.
It is worth noting that encouraging childbirth is encouraging childbirth that conforms to current policies and social norms. However, helping single mothers receive childbirth allowance is not to encourage birth outside of marriage. Because that is not just a personal choice, but may also become a social issue since children born and raised by single moms are more likely to suffer from difficulties and challenges in life such as prejudice and lack of paternal care compared with children born to married women. Taking the current situation in China into consideration, marriages conforming to laws and social norms should still be encouraged.
Yang Shenghui, an associate researcher with China Population and Development Research Center.
Most Viewed in 24 Hours
China Views