New Shanghai Library branch begins trial operations
Share - WeChat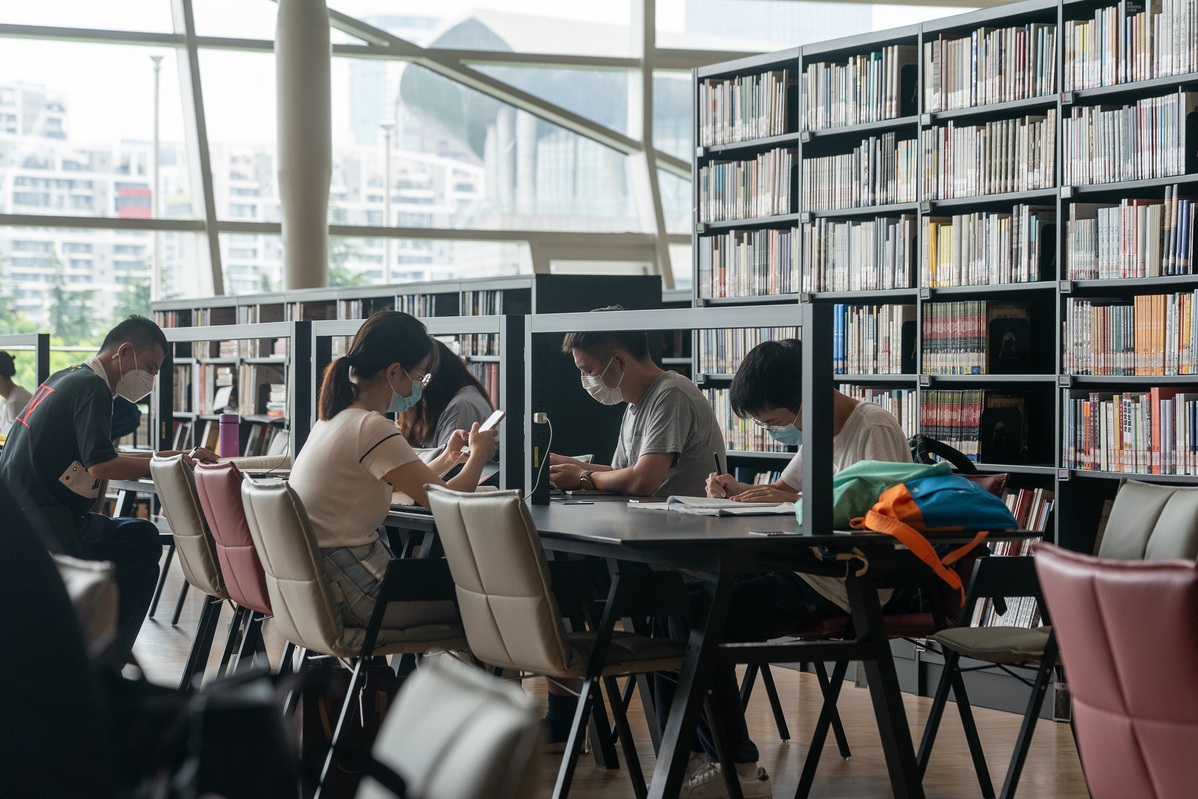 The trial operation of the new Pudong branch of the Shanghai Library kicked off on Aug 16 and will run till Aug 27.
Spanning 115,000 square meters, the seven-story building is the largest library in China and can accommodate up to 6,000 readers daily and host more than 200 lectures and forums every year.
A new appointment system, which allows readers to reserve a desk, visit exhibitions and participate in activities at the library, has been introduced during the trial operation.
With the help of robot librarians and a new intelligent sorting system, readers can easily identify and retrieve the books they want. The library has a collection of 400,000 books and 600 periodicals.
The library features a children's zone that contains more than 160,000 copies of books for young readers under 14, and a reading room for visually impaired people equipped with electronic auxiliary aids and Braille. Special training courses will be provided to help the blind learn to use the computer, too.
Construction of the new Pudong branch of the Shanghai Library started in September 2017. The new facility will become a cultural center that provides diverse reading-related services and experiences, according to Chen Chao, the director of Shanghai Library.
The original library on Huaihai Road will focus on serving the academic needs of professional readers and research institutions when the new branch opens.