Surging pet industry ups favorable policies for veterinary drugs
Share - WeChat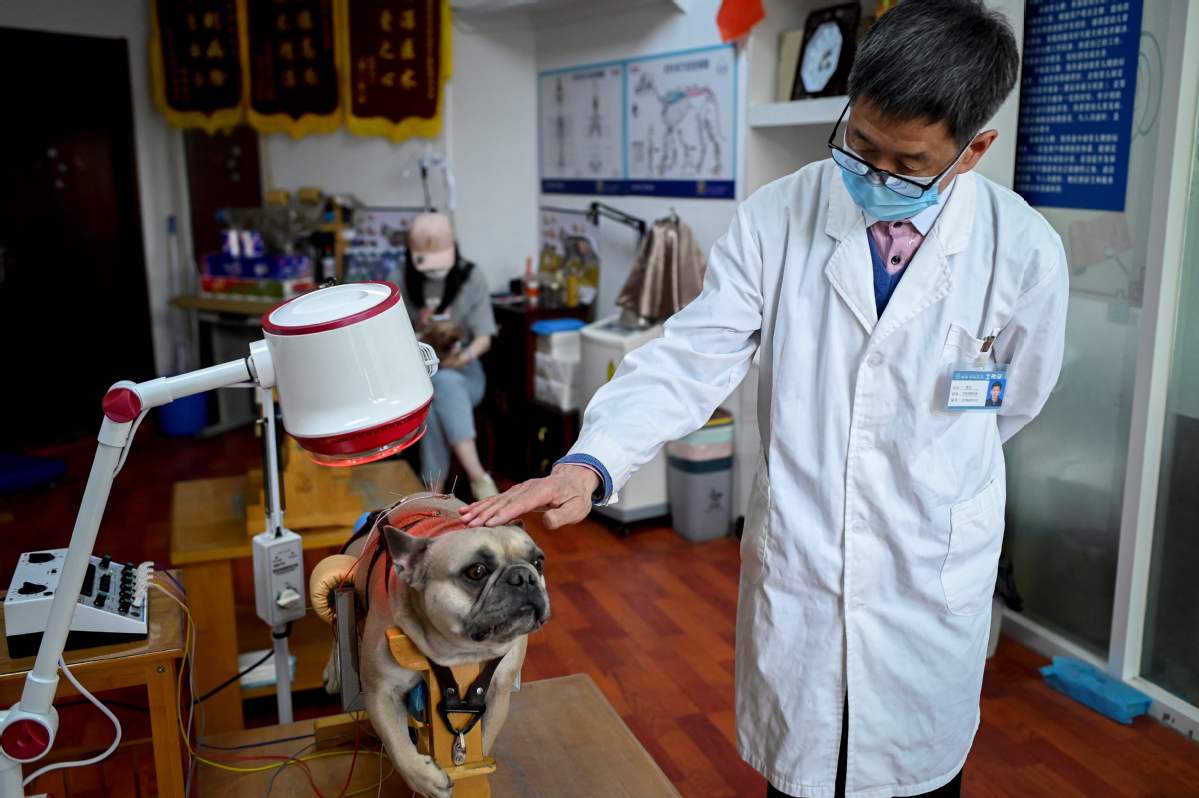 With favorable policies launched and enterprises making increasing efforts, China's veterinary drug sector has been ushered in this year.
According to the reply to delegates at the fifth session of the 13th National People's Congress, the Ministry of Agriculture and Rural Affairs (MARA) said that it was currently organizing a revision of the measures for registering veterinary drugs. Specifically, the characteristics of veterinary drugs will be further considered, a review system that conforms to the actual situation of the drugs will be established and improved, and the pace of production and marketing of new veterinary drugs will be accelerated to meet surging pet medical demands.
In recent years, with the rapid development of the pet industry, demand for veterinary drugs has become increasingly urgent, and the research and development of these drugs has become an industry hot topic.
According to a recent report from industry research company ChinaIRN.com, China's pet medical industry has reached 40 billion yuan ($5.9 billion), taking up 20 percent of the whole pet consumption market. The compound annual growth rate of the sector in the past three years was 20 percent.
As noted in the report, veterinary drugs are the core of the pet medical industry, whose market volume was 10.5 billion yuan.
To boost the R&D of veterinary drugs, the MARA launched a series of policies. On May 24, it prioritized and simplified the requirements for clinical approvals of veterinary biological products. The required number of animals used for clinical experiments in producing veterinary biological products was cut from no less than 200 animals to no fewer than 50 animals.
As reported by healthcare industry media VCBeat.com, the feline neutering protein vaccine developed by domestic biopharmaceutical company Guangzhou Yuanbo Medical Technology Co Ltd has just obtained clinical trial approval and is preparing to enter full-scale clinical research.
The neutering protein vaccine uses immunization to inhibit pets' sexual organ development, while the traditional pet sterilization method is usually conducted through surgery or chemicals.
The surging number of pet families in China accompanied the surging demand for veterinary drugs. At the initial development stage of China's pet medical industry, due to a lack of bioproducts and loose government regulations, the industry was once scattered and messy. In recent years, with capital injection, pet hospitals are marching into a collective, standardized, and high-level stage, boosting the veterinary drug industry to develop in a more standardized, legalized, high-quality and high-tech manner, said Wang Yi, co-founder of Guangzhou Yuanbo, during an interview with VCBeat.
"This has led companies with technological and innovation capabilities to stand out. Having products with remarkable effects and stable quality, they quickly entered the veterinary medical market and occupied a leading position," he said.
Like Guangzhou Yuanbo, Tianjin-based animal health company Ringpu Biotech has long been investing in veterinary drugs, vaccines, third-party testing institutions and pet hospitals, while Luoyang, Henan province-based high-tech enterprise Pulike Bio-engineering has received approval for a variety of products including internal and external pet deworming drugs, drugs for feline chronic kidney diseases and animal ear medicines.
"With the increase of China's pet family base, their demands are gradually becoming more refined and diversified. The idea of giving pets the best living conditions within their limits of capacity has become a consensus of the new generation of pet owners, therefore generating surging demand for pet-related products," said a spokesperson at United States-based floor care firm Bissell Inc.
This summer, Bissell launched the pet owners' version of its upholstery and carpet cleaner, which is specifically designed for families that raise pets. The cleaner can help them clean pet hair and dirt, as well as remove bacteria and mites on the surface of home textiles. The consumption market for pet-related products is becoming increasingly refined, said Bissell.
Chen Jia, an independent researcher in international strategy, said: "The market maintains great potential. With the deepening of the country's aging society and the urbanization process, urban residents' psychological need for pets has steadily increased. Meanwhile, China's pharmaceutical R&D industry is developing by leaps and bounds, and sectors such as vaccines, traditional Chinese medicine and public health have all had new breakthroughs. The results will have a positive yet deep influence on the country's veterinary drug industry.
"Domestic companies have their unique competitive edge. They should pay attention to localization, and stay in tune with the market by using high-quality products to build their brands," Chen said.