The amazing murals of Shanxi's Yongle Palace
Share - WeChat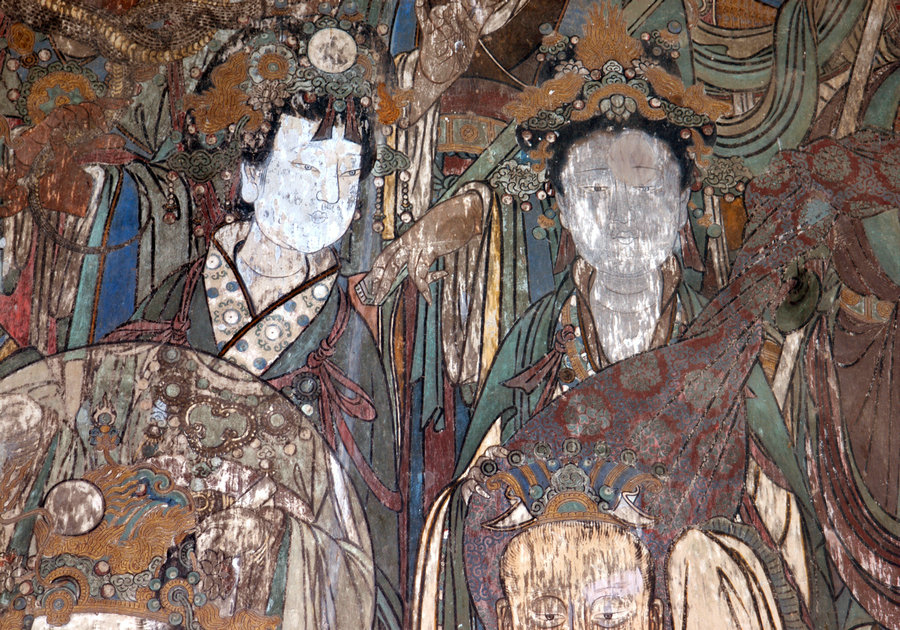 The Yongle Palace in Ruicheng county of Shanxi province, the largest Taoist palace in the country, is known for its numerous murals.
Construction of the palace — built to worship Lyu Dongbin, the founder of the Taoist mainstream Quanzhen sect — began in 1247. During its 110 years under construction, numerous Taoist murals were created, covering more than 1,000 square meters of the palace. They have been well-preserved.
The murals show distinctive characteristics of the Yuan Dynasty (1271-1368) and are mainly composed of vivid figures, uninterrupted compositions, steady lines and vibrant colors, representing the skills of painters at the time.