Social development key to Shaanxi's success
Share - WeChat Editor's note: China has seen tremendous changes nationwide, from economic growth to environmental protection, from social improvement to cultural progress. In this series, China Daily maps the changes and tells the stories of the people who lived through them.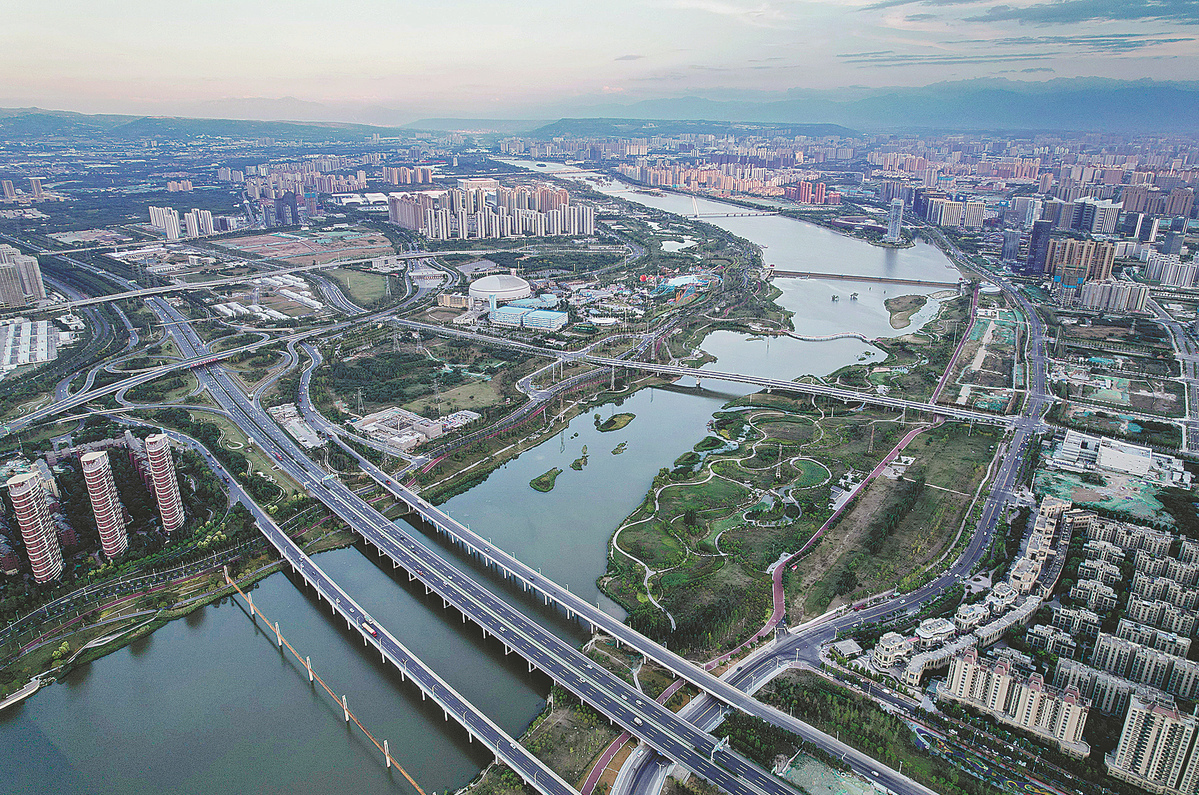 Ten years have passed since the 18th National Congress of the Communist Party of China was held in October 2012. During that period, President Xi Jinping visited Shaanxi, his home province, several times and shared his hopes that it would achieve high-quality growth.
Following his guidance, Shaanxi has actively seized essential development opportunities over the past 10 years and has prospered in terms of its economy, social governance and other aspects.
Last year, its GDP reached 2.98 trillion yuan ($440.7 billion), 6.5 percent higher than in 2020. And in the first half of this year, Shaanxi's GDP exceeded 1.52 trillion yuan, a 4.2 percent increase year-on-year.
The boost in the province's economy was the result of several social development efforts.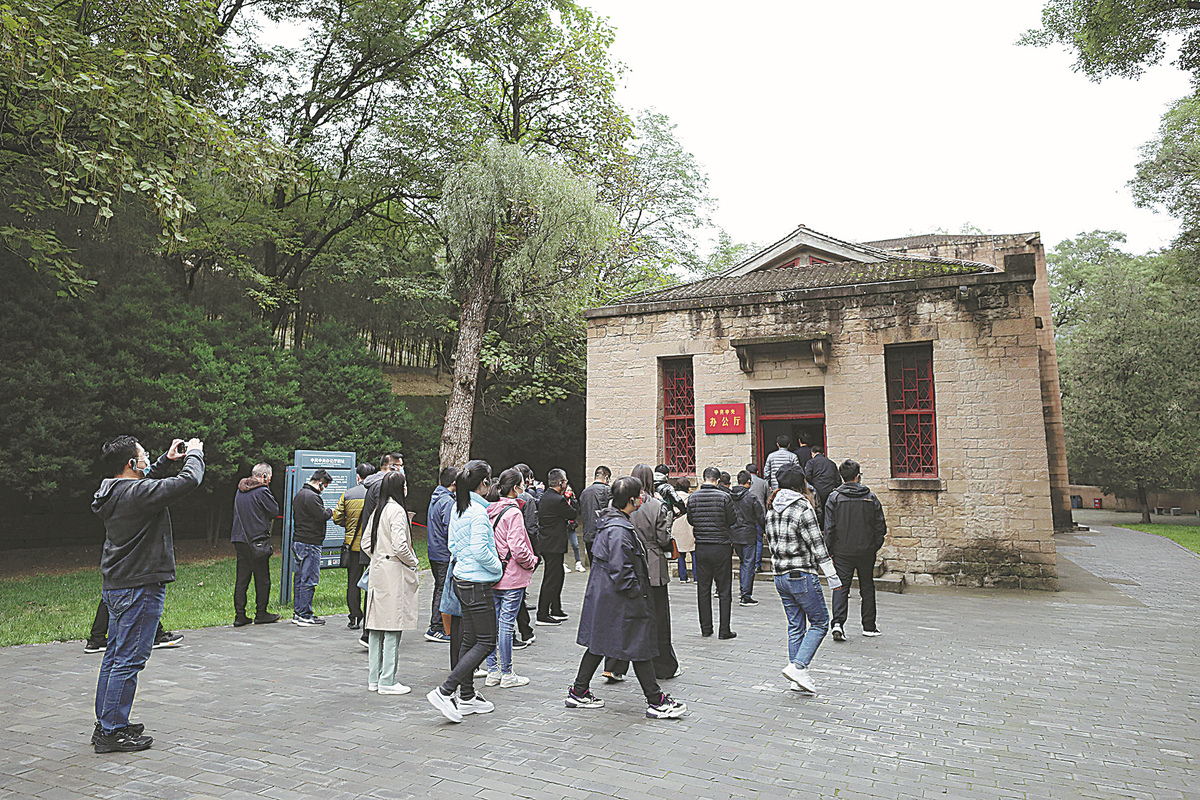 Revolutionary zones
Liangjiahe village, Yanchuan county, is where Xi spent seven years growing up, laboring and learning. On Feb 13, 2015, Xi visited Liangjiahe during an inspection tour to see the villagers. He hosted a conference there with local Party officials and stressed the importance of helping those in old revolutionary zones escape poverty.
Under his direction, the local Party officials and residents worked hard in their pursuit of a happy, prosperous life. In May 2019, thanks to their efforts, Yanchuan shed its title of "county of poverty", and by last year, the average annual income of Liangjiahe villagers reached 18,120 yuan, 16 percent higher than the national average.
Hou Zhirong, a resident of Haojiaqiao village, which has a rich Red history, said that his renovated room seems brand new.
"The government subsidized the renovations, and I am grateful to the Party for my happy life," he said.
Red tourism is an essential path toward prosperity for Liangjiahe and similar old revolutionary regions. With the spirit of honoring those who contributed to the success of the Chinese revolution, and with construction growing since 2012, more tourists have been attracted to the villages where Red history is well-preserved, including Liangjiahe. From 2017 to 2020, the village saw more than 1 million visitors each year, boosting its revenue significantly.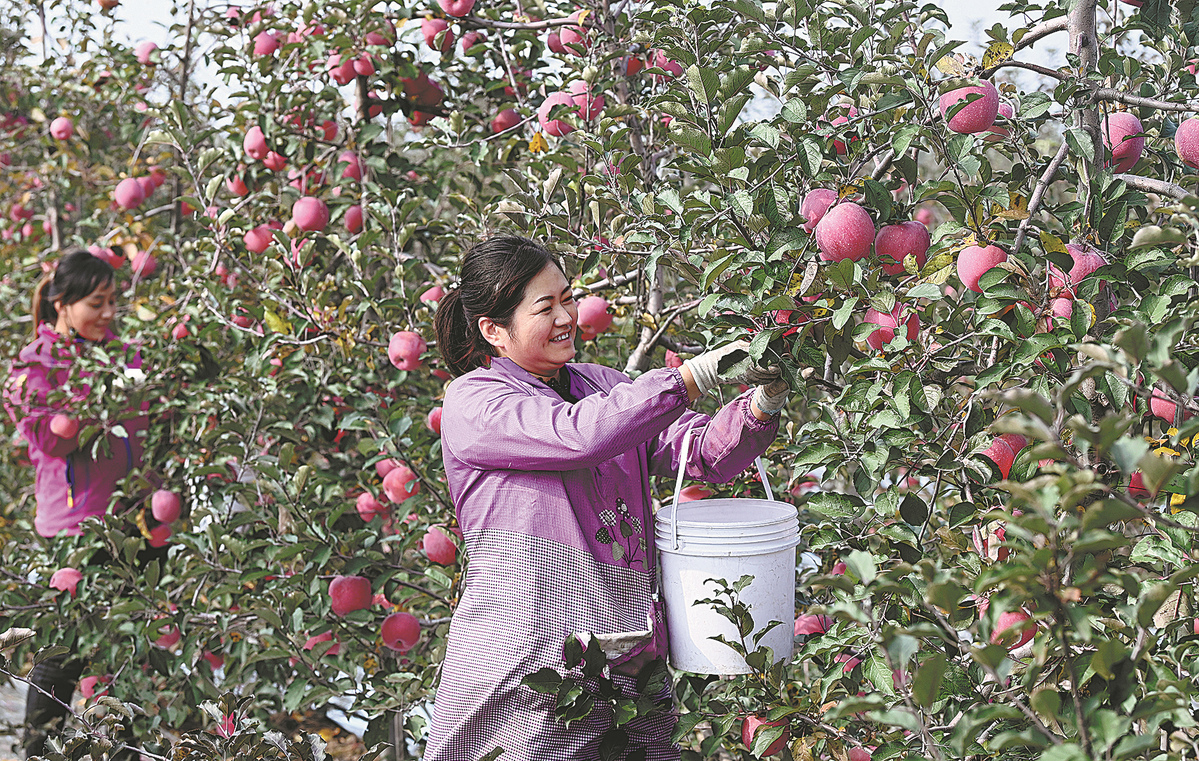 Green hills
Efforts to improve the environment may also help Shaanxi villages prosper. An inland province with relatively dry weather, Shaanxi had been greatly affected by soil erosion for centuries, so much so that the loess soil that emerged from the erosion there is essentially the reason the Yellow River got its name.
After the 18th Party Congress, the provincial government introduced the policy of revitalizing the rural areas by better protecting the environment, and a province-wide monitoring mechanism was established.
The provincial government also supports three main agricultural sectors: the growing of apple trees; cattle-raising; and agricultural machines and devices. In certain regions where the soil is suitable, the provincial government also supports the growing of tea, Chinese medicinal herbs and red dates.
In Yan'an city, the annual production of apples has reached 4 million metric tons, thanks to orders from all over the globe. In some local gardens, farmers are offering apple trees for "rent". People can spend 500 yuan to rent a tree and harvest it for an entire year.
In 2012, the provincial forestry bureau set a threefold objective for the province: that forests cover at least 45 percent of the province; that wetlands cover at least 3,066 square kilometers; and that nature reserves account for no less than 5 percent of Shaanxi.
In 2018, the province saw its forest coverage rate exceed 43 percent, and it is still rising.
By last year, the province saw 56 counties and districts escape poverty, and the disposable income of rural residents had risen from 7,692 yuan in 2015 to 13,909 yuan, up 10.4 percent year-on-year.
These combined measures have created a win-win situation for Shaanxi's environment as well as its economy.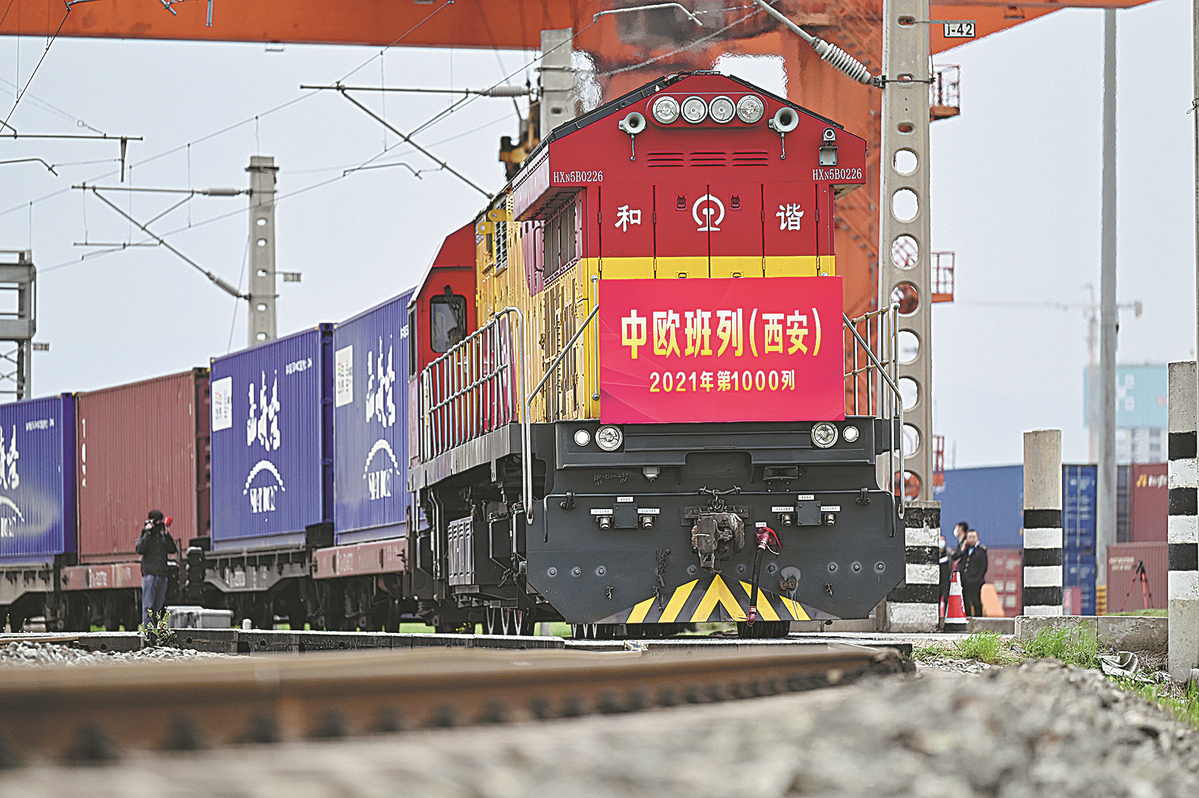 China-Europe Railway
Located in the northwestern part of the country, Shaanxi has made full use of its location to expand its foreign trade efforts.
For example, Yulin city is a key chemical industrial center in China, yet its products had been sold mainly to domestic customers for many years. Since the opening of the China-Europe Railway, the city has not only expanded chemical product sales to overseas clients, but also built itself into a main logistical center of the northwestern regions.
Even before the first freight trains began operating on the railway on Dec 31, 2020, Yulin already had 14 such trains carrying goods worth 1.4 billion yuan to the outside world.
Furthermore, a modern comprehensive logistics zone in Yulin can now accumulate goods from several northern provincial-level administrative regions, pack them and send them to Europe, thus expanding the Belt and Road Initiative.
"Countries and regions involved in the Belt and Road Initiative have a need for our products," said Wang Qi, a logistics entrepreneur in Yulin.
"The train here makes it possible to expand the market for all local enterprises."
With local goods being hauled out of China by trains, Shaanxi has also been opening its gate wider to foreigners and the commercial opportunities they bring.
At the Fifth Silk Road International Expo last year, several companies from Germany and Japan signed contracts to open branches in Yulin.
By the end of last year, the city's total export and import volume reached 2.22 billion yuan, of which chemical products made up 1.4 billion yuan.
By June, Yulin had already seen its export and import volume reach 1.6 billion yuan, 30 percent higher than the same period last year.