The miracle that Xiongan could turn out to be
Share - WeChat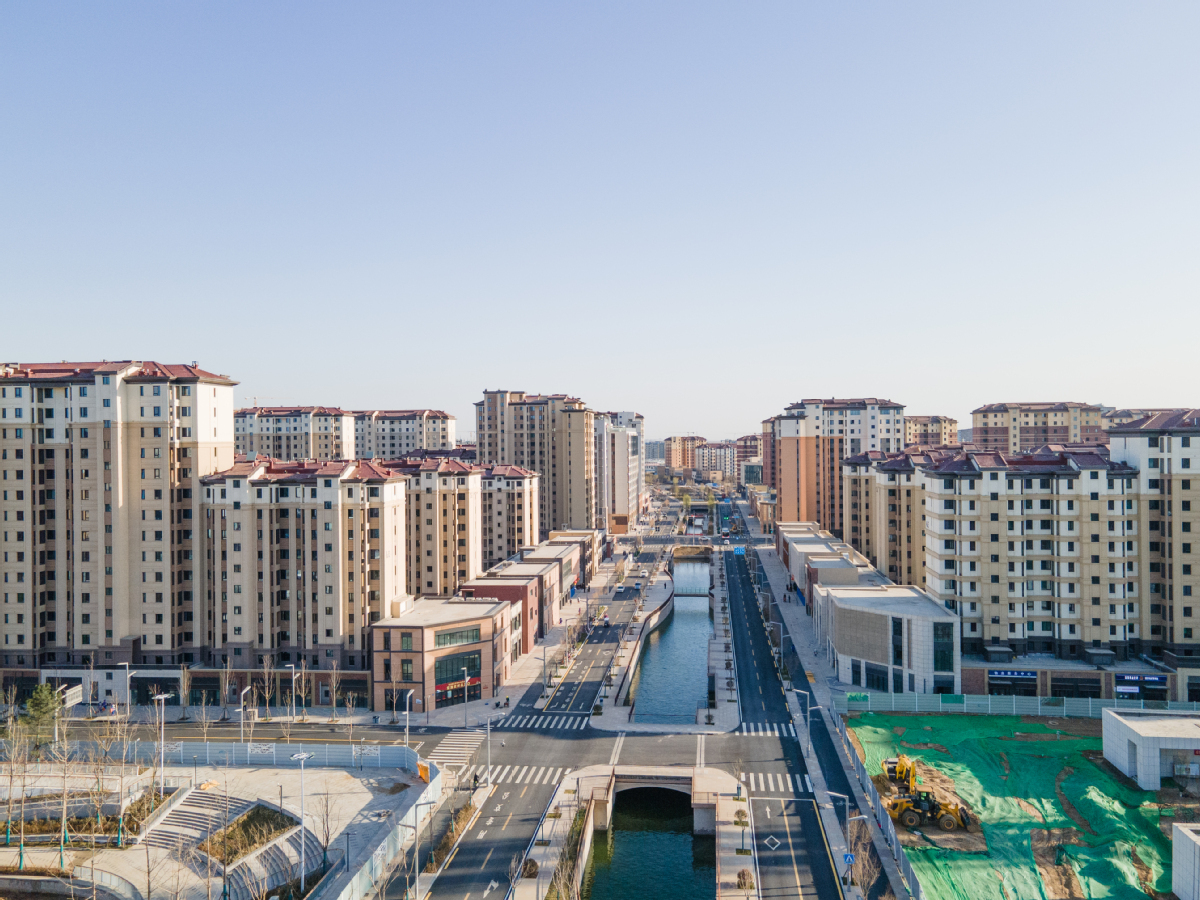 Editor's note: Diligent people, with the support of good governance and government initiatives can create miracles in a short time. A veteran journalist with China Daily reviews the progress Xiongan New Area has made in the past few five years.
During the May Day holiday last year, my family decided to visit Xiongan New Area. Although the Beijing-Xiongan intercity trains were already in operation and the one-way journey took less than an hour, we decided to drive there so we could enjoy more of the scenery on way to the new city.
We completed our journey in less than an hour and I have to confess that we were disappointed with what we saw. Although we saw hundreds of cranes on the construction sites along the highway, the projects were mostly in the foundation laying stage. Baiyangdian, a well-known scenic spot with a lake as the main attraction, which we had planned to visit, was closed. We learned that the lake's water was being diverted to the Xiongan New Area to add to its attraction.
In Rongcheng, one of the three counties that forms Xiongan, we did see a few dozen high-rise apartment buildings where local farmers whose land was acquired for the development of the new city were to be resettled. Restaurants there were serving local specialties and vendors were trying to draw buyers for their fruits and vegetables with innovative rallying cries.
The place looked like a typical northern China town, with only the cranes and heavy trucks reminding us that some changes might be taking place in the area.
In April this year, a CCTV documentary, to commemorate the fifth anniversary of the launching of Xiongan New Area, showed that dramatic changes had taken place not only in the past five years but also since our visit a year ago. Hundreds of buildings were in the finishing stage, streets had been paved and Baiyangdian, reopened to the public, had a new look.
Xiongan New Area has been planned to shift the non-capital functions such as hundreds of higher education institutions, research labs and headquarters of big companies from Beijing. It is reported that by 2029, Xiongan will be turned into a modern city of about 100 square kilometers and play host to more than 2 million people. And by 2049, when the Chinese people celebrate the 100th anniversary of the founding of the People's Republic of China, Xiongan is expected to cover 660 sq km and have a population of over 7 million.
If that plan materializes, Xiongan should become a first-tier city like Shenzhen and Guangzhou in terms of per capita GDP, if not in population, and attract hundreds of thousands of university graduates in search of well-paying jobs.
State-owned enterprises, banks, universities and research institutions could be made to move their offices and campuses to the new area. Already, Sinopec and a few other top companies are reportedly ready to move their offices to the new area and a hundred others are setting up branches there to test the waters.
But for the thousands of non-governmental companies and institutions, they will decide to move their offices to Xiongan depending on the convenience of doing business, potential benefit, friendly environment and availability of enough talents.
Government planners are working to ease potential investors' worries. While intercity trains are already running between Beijing and Xiongan, a number of new expressways are being built to enable Xiongan residents to travel to the capital and Tianjin in less than an hour. And millions of trees have been planted both inside and outside the new area to build a green city, while Baiyangdian has been turned into Xiongan's backyard pool with 5G covering the whole area.
Reviewing the development of Shenzhen and Shanghai's Pudong district which turned from laid-back rural areas into modern cities within a few decades, I believe Xiongan too will transform into a modern urban wonder in North China.
Thirsty for talents, enjoying great development prospects and with moderate living costs-housing prices now range between 6,000 yuan and 10,000 yuan per square meter, about one-10th of that in Beijing-Xiongan could be the best bet for new graduates to start a successful career.
The author is former deputy editor-in-chief of China Daily. The views don't necessarily represent those of China Daily.
If you have a specific expertise, or would like to share your thought about our stories, then send us your writings at opinion@chinadaily.com.cn, and comment@chinadaily.com.cn.
Most Viewed in 24 Hours
China Views