Lantern designer lights up imperial palace
Share - WeChat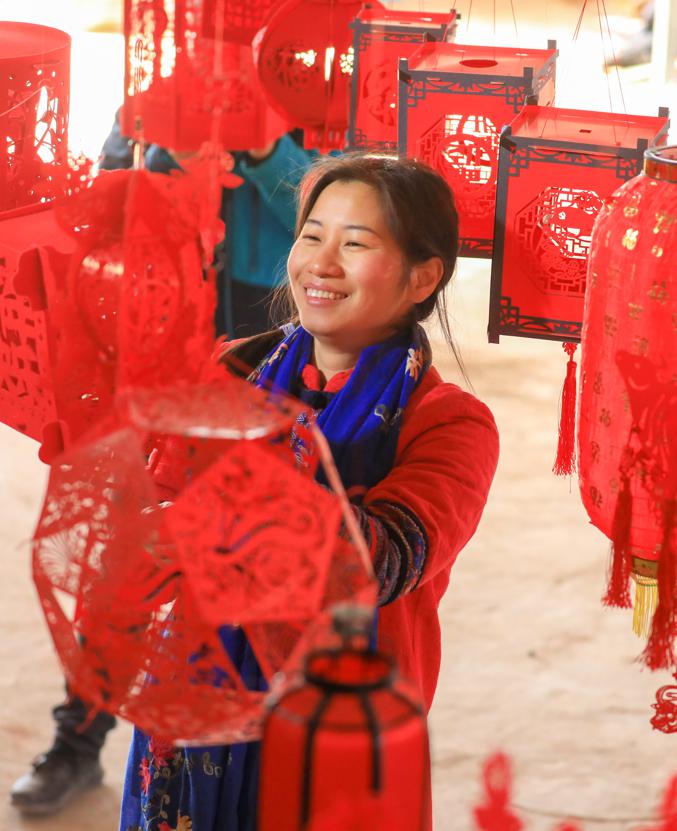 Designer Yi Shaoling is well-known in her hometown as the artful creator of hollow Chinese lanterns made of paper.
Born in the 1980s in Dong'an county of Yongzhou, Hunan province, Yi received only a junior high school education. She went to Guangdong province for work as she also pursued her interest in graphic design.
With newly acquired design skills, she returned to her hometown more than 15 years later and founded a factory for making Chinese gongdeng — traditional hollow cubes made of paper that glow when a light is placed inside. With input from her customers, she has designed more than 100 styles of lanterns.
In 2013, Yi obtained a patent for her creations. This drew the attention of the Imperial Palace in Beijing, and 2018 she was invited to design a lantern with a New Year's theme. Incorporating the palace's requirements, Yi improved her skills and produced a satisfying result. She made 600 of the lanterns, which are still in use.
In recent years, her annual sales volume reached about 800,000 yuan ($118,720).
Yi's achievements have also helped nearby residents in her hometown. When work got heavy, she would hire some of them. At one point, she employed more than 30 residents, helping them increase their incomes.