Women truckers drive change
Share - WeChat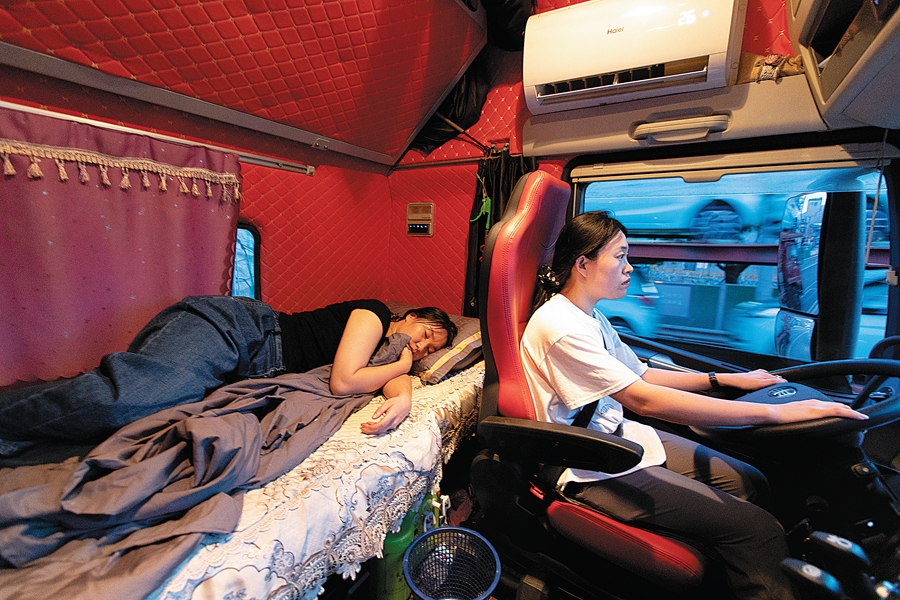 Zhao Liping, a thin woman who is 1.63 meters tall, does not fit the conventional idea of a truck driver. However, the 33-year-old mother from Bozhou, Anhui province, has been a trucker for 10 years and has driven more than 1.5 million kilometers.
According to an annual report on China's truckers, published by Social Sciences Academic Press in 2020, women make up about 4.2 percent of the 30 million truckers across the country. That means about 1.3 million truckers are female.
In 2018, women made up roughly 2 percent of truck drivers.
Although their numbers remain small, increasing women are taking to the wheels in China. The report shows the average age of female truckers is 35, and more than 86 percent of them are married.
Inspired by her father, who is also a trucker, Zhao decided to drive trucks after graduating from a vocational school.