Killing every player else won't make US champion
Share - WeChat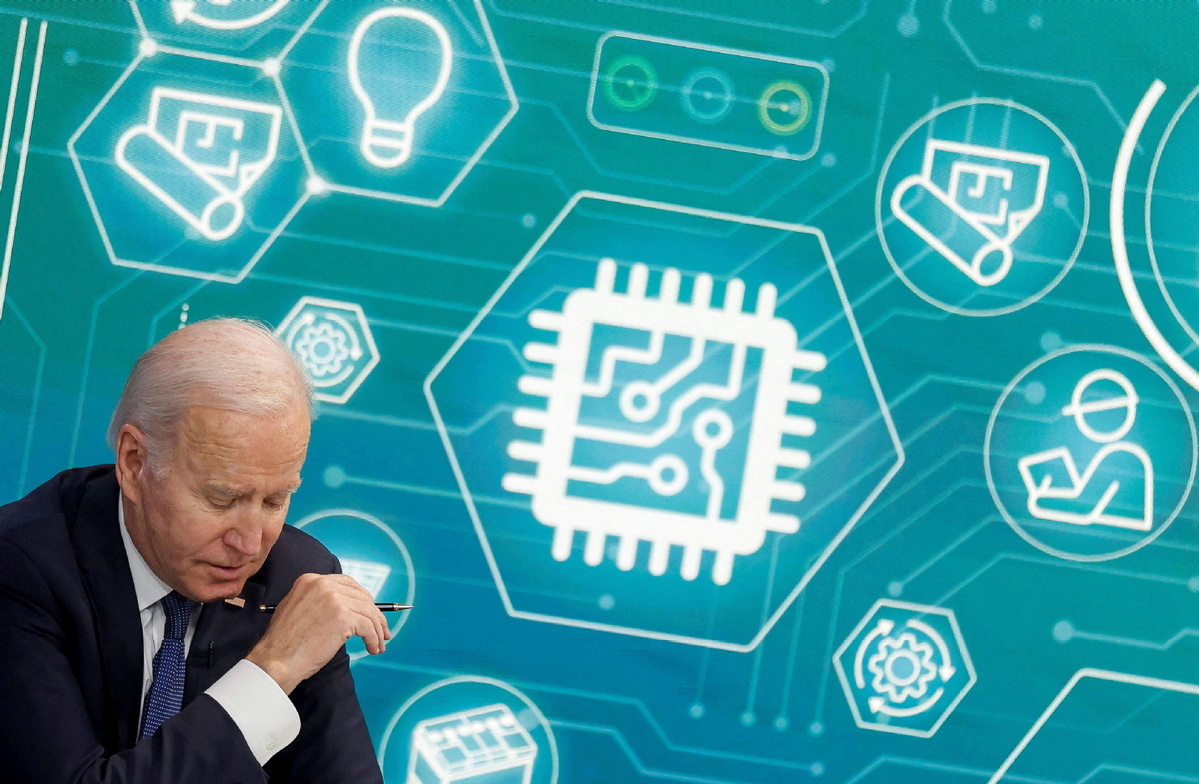 Within 24 hours of US President Joe Biden signing the Chips and Science Act, to offer $52.7 billion in subsidies and extra tax credits for US semiconductor production and research, three leading share markets in the United States have taken a hit. Especially, share prices of semiconductor companies such as Nividia and Micron Technology have slumped by over 3 percent.
That's a typical case of the market teaching officials a lesson. US politicians rolled out CSA with the promise of strengthening their semiconductor manufacturing and research, but the clauses they inserted into the act only smack of attempts to perpetuate US' hegemony in the chip industry by driving out all other players.
The CSA move to give huge subsidies to US chipmakers is an obvious move to slay all other players by strengthening US' advantages over them.
However, the move is against the irreversible trend of globalization, which is all about more countries sharing process technologies to serve the whole human kind. On this front, the US' share in the global semiconductor sector has fallen from 37 percent in 1990 to 12 percent now.
Sharing of process technology means gains for other economies but not necessarily losses for the US. On the contrary, by more deeply participating in the global network the US is also benefiting from lower costs of manufacturing chips.
Yet, certain narrow-minded US politicians have pushed the CSA in an attempt to maintain US hegemony, which will not only launch a zero-sum game, but also lead to a lose-lose result.
Moreover, the act is specifically targeted at China as it forbids US federal-funded companies from producing high-end chips in China. As a result, TSMC, Samsung, Intel, Micron Technology and all other chip companies that have semiconductor factories in both China and the US will be under heavy pressure to take sides.
That will deal a heavy blow to the chips sector and cause turbulence in the global chips consumption market. The falling indexes on US stock markets are an example of that.
Certain US politicians must learn that slaying every other player won't make them a champion. It will only ruin the game and haunt the US itself. Only when the global chips industry prospers as a whole will the US reap its advantages.
The author is a writer with China Daily.
Follow the writer on Twitter: @zzxang86
Most Viewed in 24 Hours
China Views