Guizhou develops with goal to grow greener
Share - WeChat Editor's note: China has seen tremendous changes nationwide, from economic growth to environmental protection, from social improvement to cultural progress. In this series, China Daily maps the changes and tells the stories of the people who lived through them.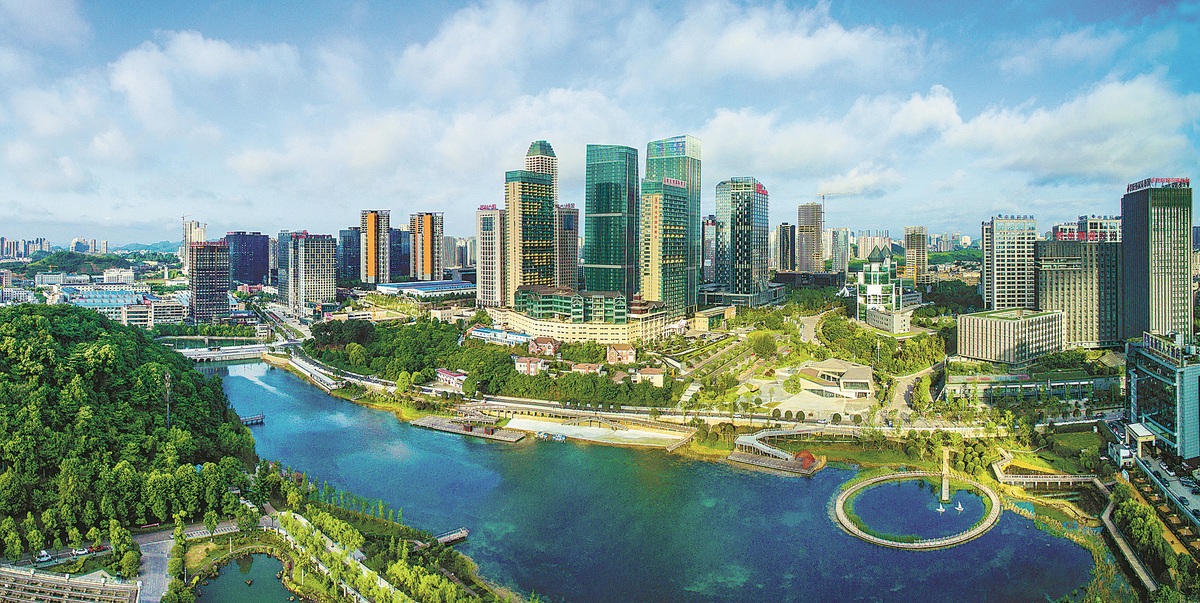 Province sees progress as it strives for high-quality development while improving its environment
From a small snack workshop to Guizhou's top healthy food manufacturer, Hot Chishui Group has seized every opportunity to grow amid the province's efforts to realize high-quality development and a greener economy.
In less than two decades, the company's sales revenue grew from less than 1 million yuan to 357 million yuan (52.83 million) last year and is expected to reach 400 million yuan by the end of the year. Despite the COVID-19 epidemic, it still saw an over 20 percent growth in sales revenue last year, with products sold across the country through more than 600 distributors and exported to nations including the United States, Singapore and Malaysia.
Located in Chishui city, the company is among many that have benefited from the province's measures to boost economic growth while protecting its environment and ecology.
In the past decade, the province has ramped up efforts to push the low-carbon transformation of traditional industries; to promote the development of businesses in the tertiary sector, such as tourism; to improve air and water quality; and to encourage the preservation of trees and active planting.