Courting attention
Share - WeChat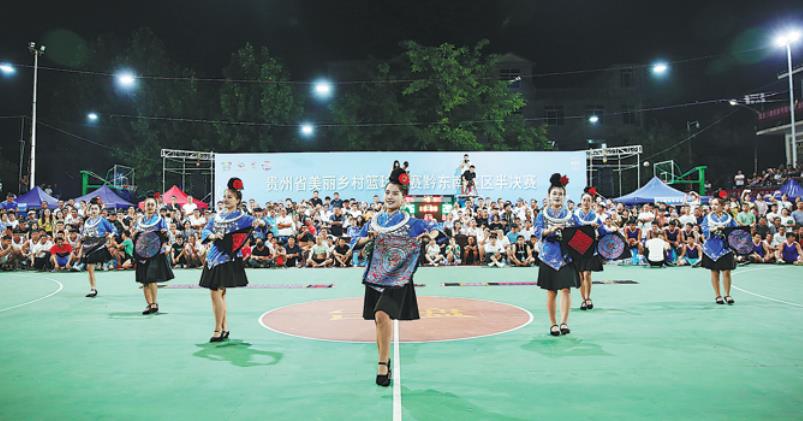 In 2018, the village-level tournament was included in the Chi Xin Festival, which celebrates harvest on the sixth of June on the lunar calendar. Since then, the annual competition has become a hub for enthusiasts not only from nearby but also for many who drive up to 200 km from Guiyang and surrounding areas to experience the unique gathering.
"I brought like everything that I need for a whole day because if I leave for food or drinks I risk not getting the same spot when I come back. So, I try to stay in the same place until the last game no matter how late it goes," said spectator Yang Tianran.
Chinese Foreign Ministry spokesperson Zhao Lijian joined in the fun, sharing a video clip of the games on Twitter accompanied by the message: "The rural basketball match in Guizhou is on! What a great atmosphere!"
Former NBA All-Star and current coach of the CBA's Beijing Royal Fighters Stephon Marbury compared the vibrancy of the tournament to New York's streetball mecca, writing on Weibo: "Can't wait to feel the atmosphere live at the 'countryside Rucker Park'."
Since April, more than 4,200 basketball games have been organized in Guizhou, thanks largely to government investment in upgrading and building new standard basketball courts.
The games are a microcosm of the local economy, as well as the improvements delivered by the national fitness campaign.
"We used to play on dirt ground, and even made our own baskets," said Wang Shenglong, a player on the Taijiang county team. "With the development of sports facilities in the countryside, we now have a standard basketball court in our village and can train better and play happier."