Foreign diplomats impressed by China's innovative green development
Share - WeChat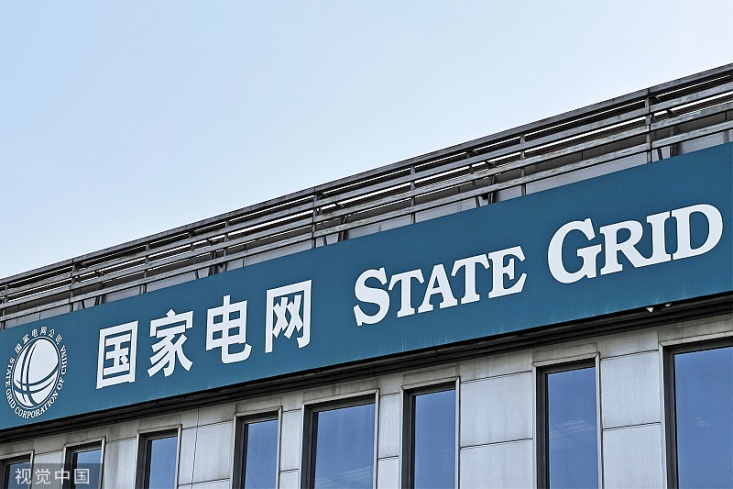 Foreign diplomats in China hailed China's development in green and innovative growth during a tour of a Chinese State-owned energy company on Tuesday, expressing their expectations to deepen energy cooperation with China.
During the tour of the State Grid Corporation of China, a major electric power provider in the country, the diplomats learned about the company's innovative projects, including a smart network for charging new energy vehicles.
They were also informed about the company's project that transmitted wind, solar and hydro power to all venues of the Beijing 2022 Winter Olympics from Zhangbei county of Hebei province, making it the first Olympic games that was 100 percent powered by green energy.
Siyabonga Cyprian Cwele, South African ambassador to China, said he was impressed by the company's efforts to provide a reliable electric power supply for a big country like China, as well as China's "strong commitment" to promoting energy transition to tackle climate change and meet the goal of carbon neutralization by 2060.
John Moffat Fugui, Solomon Islands' ambassador to China, said he hopes his country will engage with the company further and cooperate with China more in dealing with climate change, an "existential risk" for Pacific Islands.
"China is very progressive in terms of (dealing with) climate change, and has taken on very large initiatives in terms of green projects... It is my earnest hope that we can do a lot more in terms of climate change," Fugui said.
Joao Batista Magalhaes, counselor of the Brazilian embassy in China, said the Belo Monte power transmission project conducted by the State Grid is "one of the most important examples of the win-win cooperation between Brazil and China".
"We attribute high priority to receiving investments from China," he said, adding that Brazil, currently the largest receiver of Chinese investment in Latin America, welcomes even more investments from China in the future.
Sponsored by the Ministry of Foreign Affairs, Tuesday's tour was the first of a series of events to invite foreign diplomats to tour China's State-owned companies and introduce them to China's achievements in implementing the new development philosophy and building a new development pattern.