First group of tourists stranded in China's Sanya return home
Share - WeChat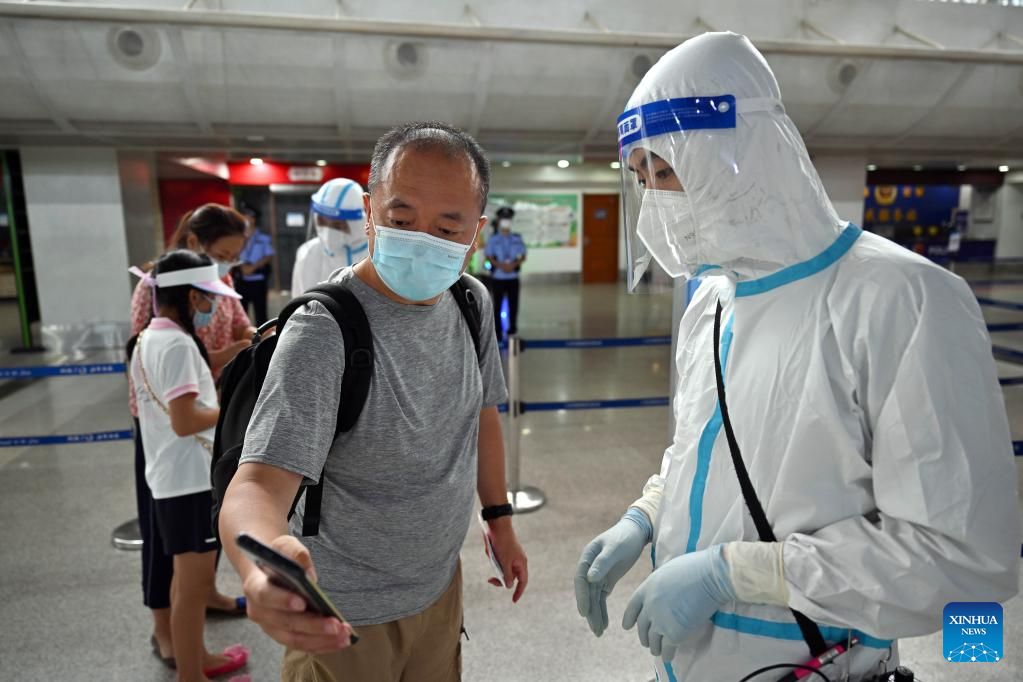 SANYA -- A plane carrying 125 tourists took off at 4:28 pm Tuesday from Sanya, a coastal resort city in South China's Hainan province, bound for Xi'an in Northwest China.
The tourists were stranded as a result of new COVID-19 clusters, and they were among the first group to return home.
Authorities in Sanya are moving fast to cater to the needs of 80,000-plus stranded tourists.
The Hainan COVID-19 prevention and control headquarters on Tuesday issued a notice elaborating on the requirements for the return of tourists stranded in the province. According to the notice, local authorities in Sanya will transfer tourists safely and in an orderly manner in different groups to avoid further transmission, following the evaluation of the infections and transmission risks of the tourists.