Chongqing becoming green logistics hub
Share - WeChat Editor's note: China has seen tremendous changes nationwide, from economic growth to environmental protection, from social improvement to cultural progress. In this series, China Daily maps the changes and tells the stories of the people who lived through them.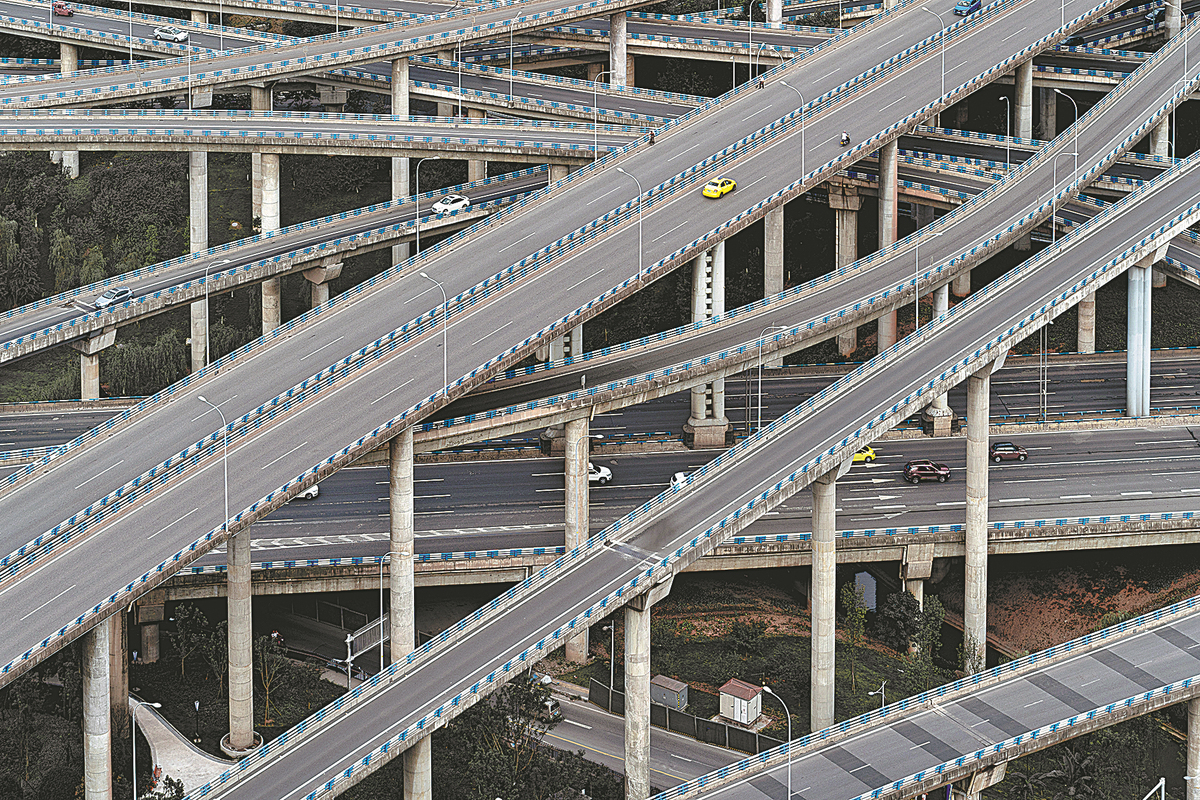 City's efforts vital for development of not only western regions, but also China and BRI nations
As the only municipality under direct central government management in inland China and the gateway to the western region, Chongqing is spearheading the opening up of the hinterlands through its development in recent years under the guidance of President Xi Jinping, who has made two inspection visits to the southwestern city.
Chongqing's GDP reached 2.79 trillion yuan ($412.3 billion) last year, 1.4 times more than in 2012 and an 8.3 percent increase on 2020. The traditional industrial powerhouse is now transitioning to smart city status through digital innovation, with over 5,000 high-tech companies that contribute 19 percent of the dynamic city's industrial output.
Thanks to a sound socioeconomic environment, Chongqing has become a hot investment destination. In the past five years, foreign investment has grown to $517 billion and 312 Fortune 500 companies have invested in the city, according to local authorities.
Located on the upper reaches of the Yangtze River, the city of 31 million boasts key geographic advantages as a strategic pivot in the national development program for the western regions, as well as a connecting point for the Belt and Road Initiative and the Yangtze River Economic Belt.
During his inspection trip to Chongqing in 2016, Xi said the municipality would become an inland international logistics hub. Xi visited the city again in 2019 and said that it should strive to make new achievements and breakthroughs as part of the drive to develop western regions.