Temple will offer all visitors rare experiences
Share - WeChat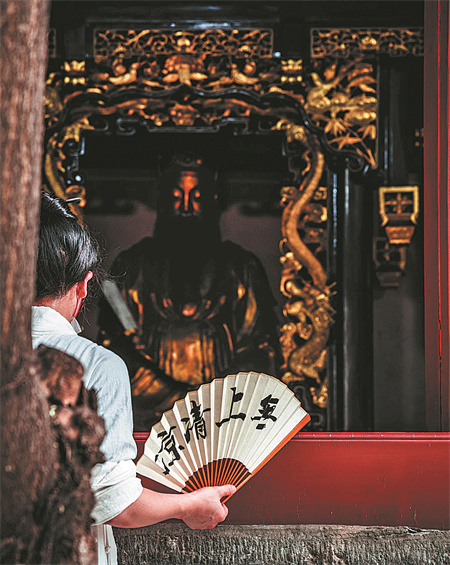 My first time visiting Beijing was around eight years ago. I joined a friend of mine who was starting a new business and wanted to go to Yonghegong, or the Lama Temple, to pray for success. Being new to China, I'd never seen any place like it, and since then I have been back a number of times since moving to Beijing. Yet as fascinating as the temple is, its popularity, though understandable, can detract from the visiting experience.
So, when I learned of another temple in Beijing, with all the charms of the Lama Temple, but without the myriad tourists, my curiosity piqued.
The White Cloud Temple, or Baiyun Temple, is one of the largest and oldest examples of a Taoist temple and monastery in China, and home to the Chinese Taoist Association. The temple was first established in mid-eighth century during the Tang Dynasty (618-907) and soon became one of the most important Taoist temples in China.
The temple is a well-known pilgrimage site. However, much to my delight, it has yet to become a popular tourist destination, unlike other similar functioning temples. During my visit, there were no more than a handful of other people there praying and burning incense at the numerous halls. The temple offers everything you would expect, but it also contains some unique and captivating experiences.