Norway could reduce energy exports
Share - WeChat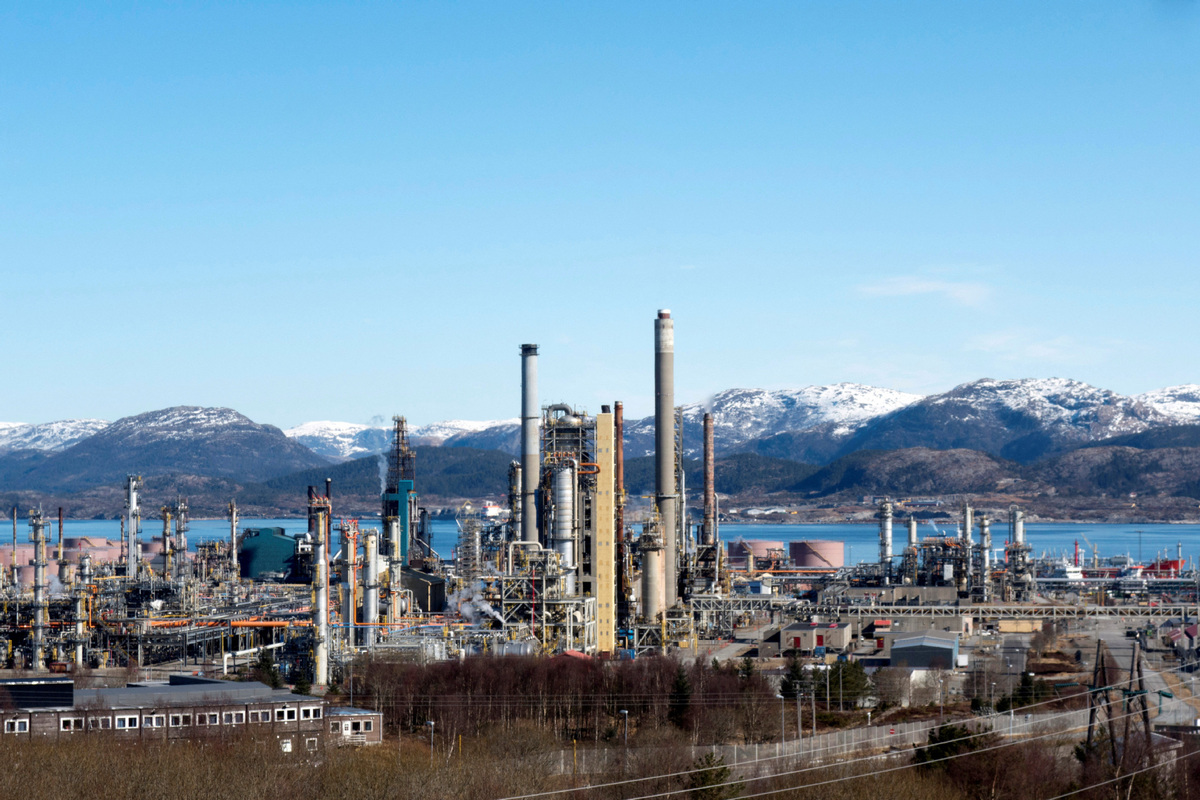 Norway has opened the door to the idea of possibly restricting energy exports to neighboring European nations.
The Scandinavian country, which is known to many as the "battery of Europe" due to its ability to generate and export vast amounts of hydroelectric power, has become increasingly divided recently over its role in helping solve Europe's energy crisis.
The crisis-an unprecedented sharp rise in the cost of oil, natural gas, and electricity-was triggered by the Russia-Ukraine conflict and the resulting drop in energy exports from those nations.
Norway, with its huge hydroelectric capabilities, its wind power, and vast reserves of natural gas, has stepped in to help fill the shortfall, and has increased its exports of power to energy-craving European nations.
But, with demand for its power going through the roof recently, Norway's selling price has also skyrocketed, not only for international customers but also for domestic consumers.
The record-breaking tariffs in Norway today have led many ordinary people to ask why they should have to pay such high prices for the nation's abundant resources that they had grown accustomed to having access to for bargain-basement prices.
Morten Frisch, a Norwegian energy consultant based in the United Kingdom, told The Daily Telegraph newspaper the cost of energy in Norway has risen this year by between 10 and 20 times the price people paid last year.
"This is not something people can afford to pay," he said.
In additional to the huge bills, many Norwegians are also reportedly uncomfortable about the fact that reservoirs that feed the nation's hydroelectric power plants have been emptied in the race to produce more power to such an extent that water shortages could follow.
"When they run dry, they run dry, and it's likely to take a minimum of three months, possibly six months, before they can be refilled by rain," Frisch explained.
With many Norwegians now urging their government to cut the nation off from the rest of Europe and simply sit out the energy crisis in splendid isolation, the government in Oslo has been wrestling with the balance it should strive for between keeping Norwegians happy and helping neighboring European nations.
Prime Minister Jonas Gahr Store told the Aftenposten newspaper other nations will not forget the help Norway is offering today.
"There is reciprocity in this," he said.
But with a new Facebook group demanding Norway puts domestic energy consumers ahead of international demands attracting 600,000 members from this nation of 5.4 million people, several lawmakers have now joined calls for energy isolationism.
The growing row led Terje Aasland, the nation's oil and energy minister, to tell the Verdens Gang newspaper measures were being drawn up to "limit exports when the degree of hydroelectric water reservoir filling is below a certain level".
"When there is little water in the hydroelectric water reservoirs, Norway will come first," he said, suggesting there could indeed be limits to the nation's energy exports this winter.