Chinese Traditional Culture Museum celebrates the culture of Qixi
Share - WeChat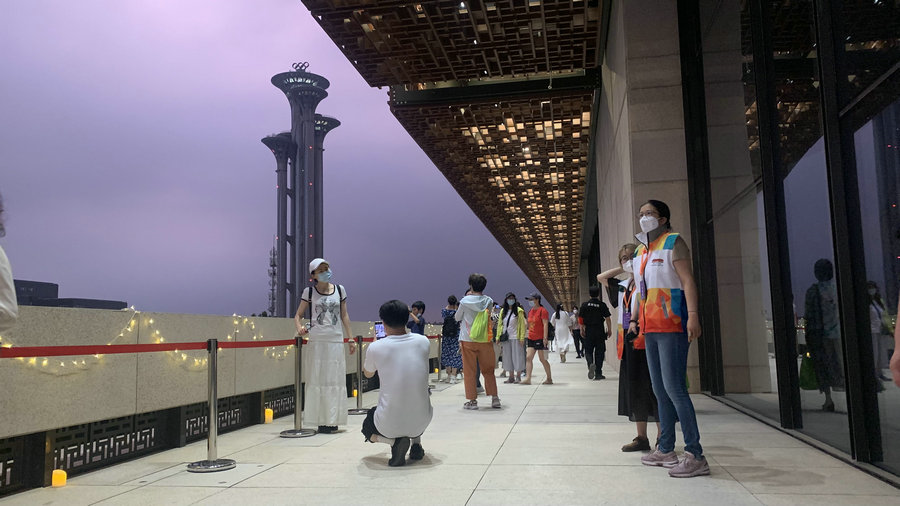 The Qixi Festival, a once widely celebrated event across the country, is now listed as a National Intangible Cultural Heritage event. In recent years the festival had decreased in popularity due to young people's interests focusing on a more metropolitan lifestyle.
These days, however, events are being organized in cities to reignite people's interests and passions for traditional festivals such as Qixi.
The Chinese Traditional Culture Museum in Beijing offered a program after sunset on this year's Qixi festival, which fell on Thursday. The museum prolonged its opening hours to welcome people to visit its many long-term exhibitions on Chinese arts and crafts, including jade carving, paper-cuts, musical instruments and mural paintings, among others.
The museum also invited visitors to enjoy the views of the surrounding landmarks amid the night sky by opening up their fourth floor terrace.
The museum also collaborated with China Coal Mine Art Troupe to stage performances of poem recitals and traditional musical instruments, including pipa, quqin, guzheng and flute, immersing people in the atmosphere of Chinese culture.