Relationships help fuel success in Guangxi
Share - WeChat Editor's note: China has seen tremendous changes nationwide, from economic growth to environmental protection, from social improvement to cultural progress. In this series, China Daily maps the changes and tells the stories of the people who lived through them.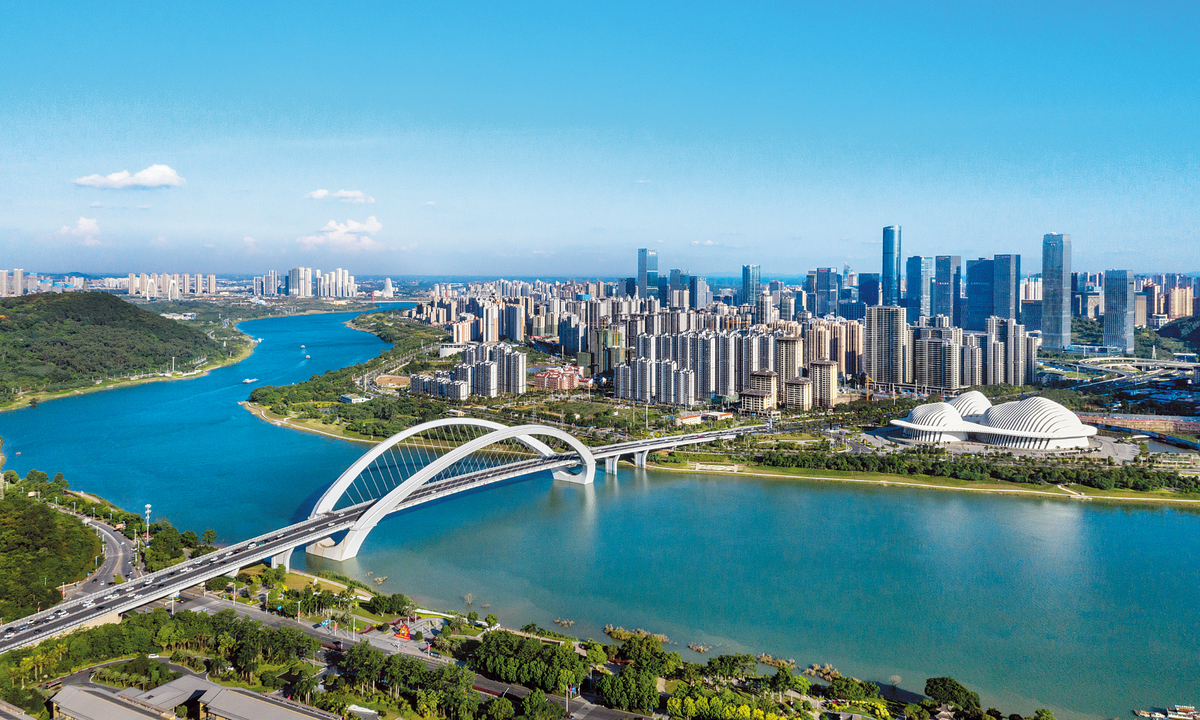 Region's ties with ASEAN, Greater Bay Area and the new RCEP contributing to its development
These days, huge container ships carrying tens of thousands of metric tons of goods steadily enter and leave the Qinzhou Port in the Guangxi Zhuang autonomous region, creating a bustling scene that was unimaginable about 10 years ago.
"Qinzhou was once just a small village, but after a decade of development, it has become the largest container port in Guangxi and is listed among the top 100 global container ports," said Lin Guan, Party secretary of Qinzhou city. "Achieving this feat in such a short time is quite impressive."
Last year, the cargo throughput of Qinzhou Port reached 167 million tons, up 22.3 percent year-on-year, and the container throughput reached 4.63 million twenty-foot equivalent units, up 17.1 percent year-on-year, according to official figures.
Qinzhou's story is just a glimpse of the significant progress South China's Guangxi has made over the past decade in achieving high-quality economic development. The region has capitalized on the relationships it has built with the Association of Southeast Asian Nations and its integration with the Guangdong-Hong Kong-Macao Greater Bay Area to realize prosperity.
The region's GDP stood at 2.47 trillion yuan ($365 billion) last year, more than double that of 2012, according to Liu Ning, the Party secretary of Guangxi who spoke at a recent news conference in Nanning, Guangxi's capital, about the region's achievements over the past decade.
Additionally, Guangxi has made progress in comprehensively deepening reform, expanding opening up and cooperation, and improving its business environment. Great efforts have been made to develop the region's marine economy, and breakthroughs have been realized in the construction of the New International Land-Sea Trade Corridor, a trade and logistics passage jointly built by western Chinese provinces and ASEAN members, Liu said.
The corridor uses ports in Guangxi's Beibu Gulf to reach ports in Singapore and other ASEAN members and links China-Europe freight trains setting off from many western Chinese cities before heading to Central Asia, South Asia and Europe.