Courting awareness
Share - WeChat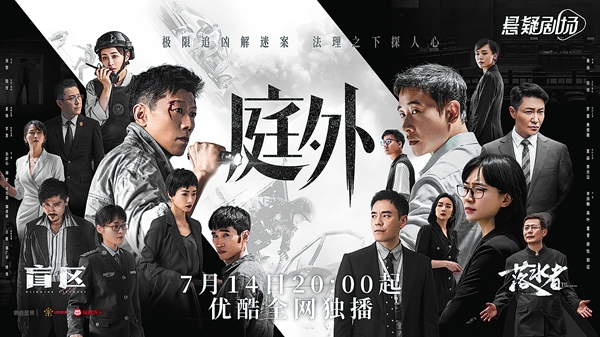 New high-stakes crime drama seeks to show the lesser-known aspects of legal work through the actions of an unconventional judge, Xu Fan reports.
The image that most people will probably have in their minds when picturing a judge will be that of an official, sitting majestically in an elevated seat, presiding over proceedings in a grand courtroom. However, the online series, Out of Court-backed by the Supreme People's Court, China's highest legislative organ-suggests that a judge's work is sometimes more complicated and dangerous than most of us think.
Starring Xia Yu as an unconventional judge and Luo Jin as a headstrong lawyer, the drama revolves around two interconnected stories-the six-episode Blinding Elephant and the 14-episode The Last Straw-the plots of which unfold from the perspectives of the two protagonists, respectively.