Mountain township in Jiangxi transforms to become a summer escape
Share - WeChat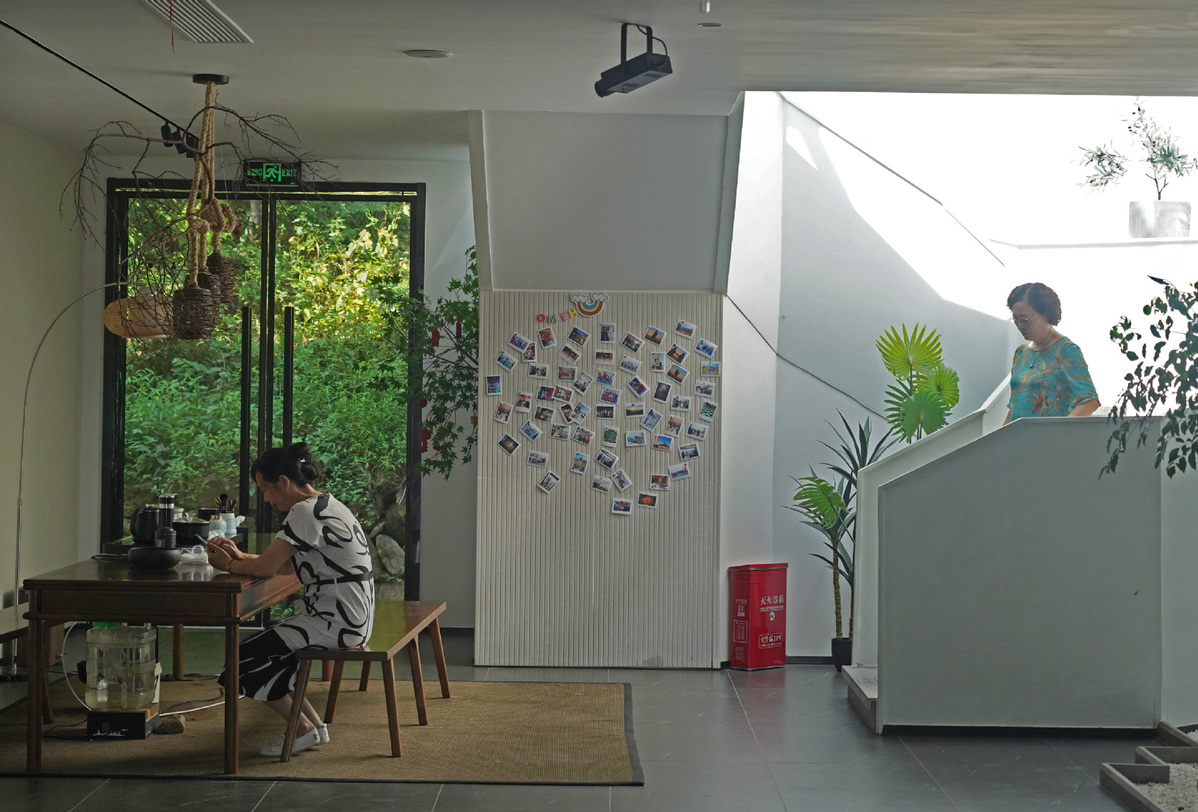 The Zhongyuan township located in the back land of the mountainous area of Jiuling of Jiangxi has attracted more than 20,000 tourists looking for a summer escape. With an average altitude of over 600 meters and a forest coverage rate of nearly 90 percent, the township enjoys lower temperatures than Nanchang, the capital city of Jiangxi, in the summer. Many Nanchang residents rent houses from local villagers to stay cool in the summer, making it difficult to find a room during the peak season.
"In the past, the major incomes of our village relied on bamboo farming," said Hu Lyuying, who unfortunately fell into poverty due to illness in 2013. Since 2019, Hu has switched the home into an agritainment business with the government's help. In 2019 alone, the family income surpassed 100,000 yuan ($14,818), helping them get out of poverty. So far, more than 640 homestays have been registered in Zhongyuan township, providing at least 20,000 beds and creating more than 2,000 jobs.
In recent years, the local government has launched the construction of a summer getaway town, looking to provide the township with multiple functions of healthcare, elderly care, leisure and tourism.