Tencent to invest 10 billion yuan to support scientific research
Share - WeChat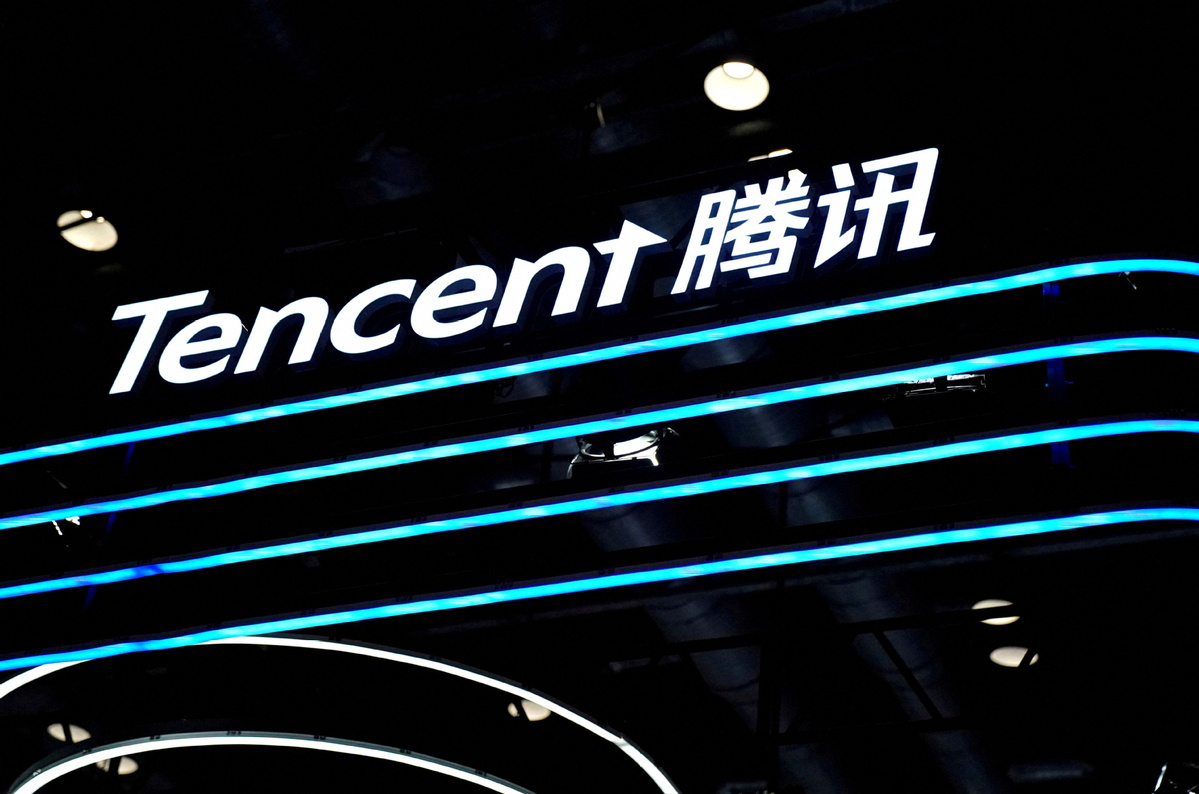 Internet giant Tencent will invest 10 billion yuan ($1.48 billion) over the next decade to support select scientists in making original breakthroughs in basic research in two major scientific fields: mathematics and physical sciences, and biology and biomedical sciences.
The project, the New Cornerstone Investigator Program, recently generated a buzz in China's scientific community for its unconventional conditions and targets. It is led by scientists, funded by Tencent and supervised by the China Association for Science and Technology.
The program's most distinctive feature, compared with other research grants, is that it essentially gives scientists up to 5 million yuan per year to pursue their research without worrying about publishing a large number of papers or meeting research goals and deadlines.
Applications for the program will be taken from July 1 to Sept 30, and the candidates will be screened by a committee of well-known scientists. The program aims to identify 60 suitable scientists this year, and the list would be published early next year.
Candidates working in the program's experimental category can receive up to 5 million yuan per year, while those in theoretical fields of study can receive a maximum of 3 million yuan annually. The two major categories each contain dozens of secondary subjects, and interdisciplinary research is encouraged.
Wang Wurong, vice-president of Tencent and secretary-general of the program, said the initiative is "people-oriented", with the aim of supporting 200 to 300 deserving scientists to freely explore and forge original breakthroughs in basic research.
Wang noted that in developed countries, nongovernmental sources can play a substantial role in supporting basic sciences. In China, however, the vast majority of funding for basic sciences has come from the central government.
For years, China has been optimizing its funding structure for basic research. In 2018, the State Council, China's Cabinet, issued a document to encourage companies and society to support basic research undertakings. These actions were further highlighted in China's newly amended Science and Technology Progress Law, which went into effect this year.
Shi Yigong, an academician of the Chinese Academy of Sciences and president of West Lake University, said that looking back at two centuries of scientific development, almost all the biggest scientific discoveries are rooted in breakthroughs in basic sciences.
"With this program, I really want to see how bold and intrepid our young scientists can be," said Shi, who will serve as chairman of the program's science committee.
"Our most important criteria for selecting candidates are to see whether their past research had global impacts, and whether their future research would be at the forefront of basic sciences," he said. "We want the candidates to be ambitious and go in a research direction that no one else has tried."
Pan Jianwei, a quantum physicist and executive vice-president of the University of Science and Technology of China, said the Chinese scientific community has always been hoping for a program that can provide stable, substantial support for scientists working in basic sciences.
"Making original breakthroughs is the hardest part of basic research. But exploring scientific frontiers can be unpredictable, highly risky and take a long time. Hence, it is difficult to secure stable funding," he said. "We hope the program can allow scientists to focus on their work and explore risky but hopeful scientific directions."
Zhang Jie, a physicist and president of the Tsung-Dao Lee Institute at Shanghai Jiao Tong University, said the program sets a historic milestone in China's effort to create an innovative ecosystem conducive to making original breakthroughs.
Zhang said the program hopes to find scientists who are confident in their work, but also clearheaded enough to concentrate on tackling some of the world's biggest scientific challenges.
Sunney Xie Xiaoliang, a biophysical chemist and a professor at Peking University, said the new program will save capable scientists from being distracted by work not related to research, such as pursuing financial support and resources.