Tencent taps into digital humans
Share - WeChat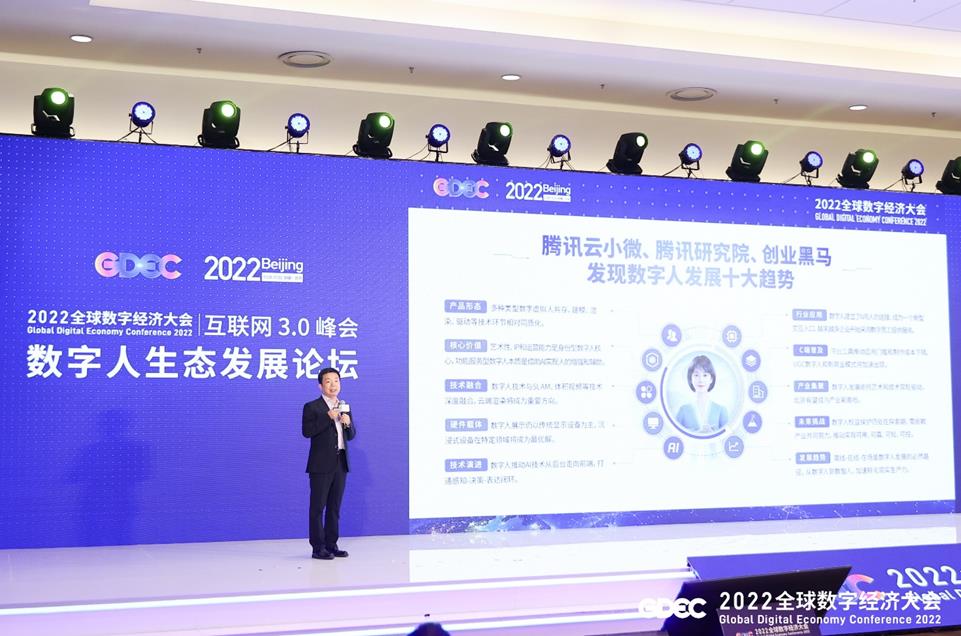 Tencent Holdings Ltd is putting more effort into tapping into the digital human industry, as virtual beings powered by artificial intelligence are seeing wider applications in finance, livestreaming, cultural tourism and other sectors.
Li Xuechao, vice-president of smart products at Tencent, said digital humans are more lifelike images. More importantly, they have become increasingly intelligent, able to interact with people. Backed by AI, they can interpret input and produce not just straightforward responses, but appropriate verbal and nonverbal actions as well.
Tencent has partnered with the National Museum of China to create a digital human which can function as a tour guide to introduce the museum to visitors, Li said at the sidelines of the 2022 Global Digital Economy Conference in Beijing last week.
According to him, the intelligence level of digital humans is also reflected in the automation level involved in their production.
Digital humans produced by artists were common in movies and games. The production process was usually labor-intensive and required high artistic skill, and thus was pretty costly. But now, assisted by AI, as the production process and operation of digital humans becomes increasingly automated, the production cost could fall, Li said.
To better promote the use of its digital human technologies in a wide range of sectors, Tencent has accumulated deep knowledge about the needs of each industry and it also adopts an open approach to team up with partners to better serve customers from different sectors.
The market for virtual humans hit 6.22 billion yuan ($933.34 million) in China last year, up nearly 80 percent year-on-year. It is expected to expand to 20 billion yuan over the next two years, according to a report by market consultancy iiMedia.
Thanks to rapid technological progress, virtual humans, which used to be only seen in cash-intensive entertainment industries such as movies, are becoming more prevalent in people's daily lives and work, the report said.