Expo sends biz confidence soaring
Share - WeChat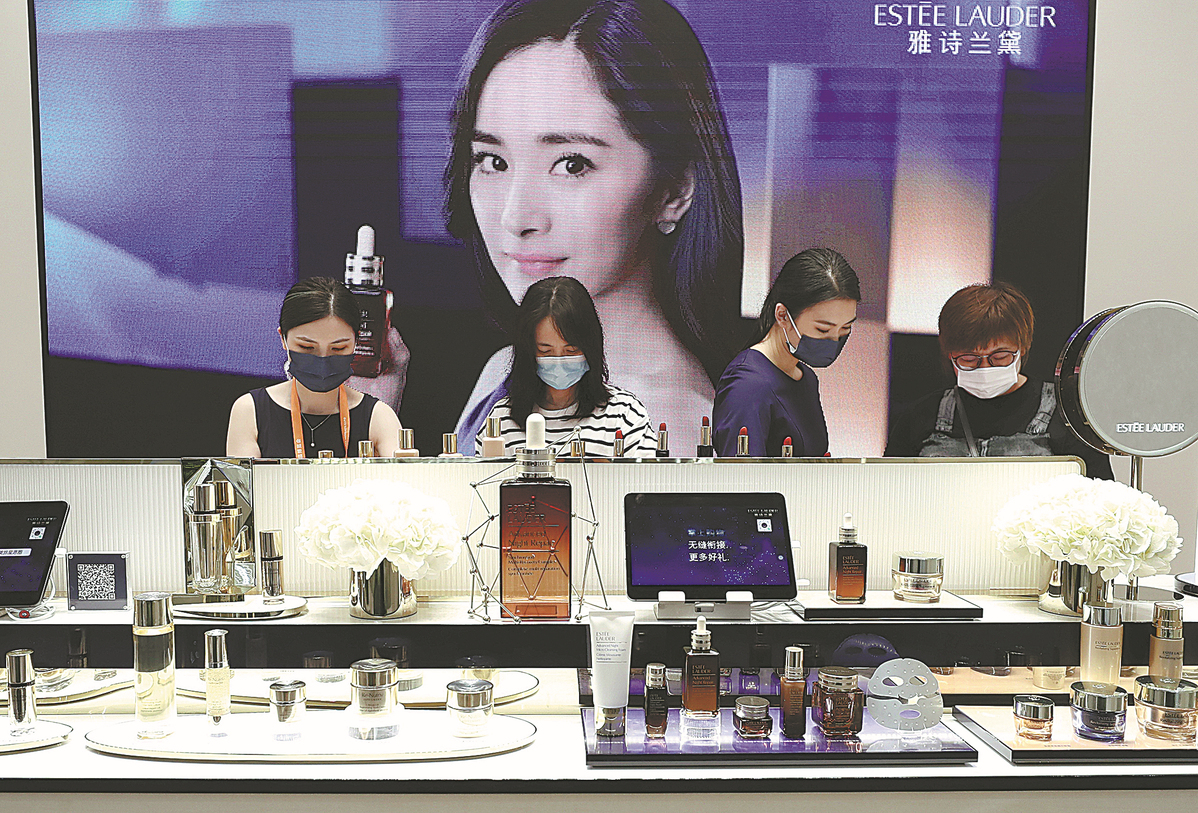 Global business leaders said they remain bullish on the China market's long-term prospects and will continue to exploit growth opportunities presented by the Hainan Free Trade Port, which will help develop the region as well as the rest of the world.
They made the remarks at the ongoing China International Consumer Products Expo in Haikou, Hainan province.
Matthew Margulies, vice-president of China operations for the US-China Business Council, said the sheer scale of China's consumer market continues to matter. China offers $5 trillion worth of consumption growth opportunities over the next decade-something that US companies are eager to unlock.
Many US companies have already used digital platforms to tap into large consumer bases in China as the country transitioned to a consumption-led economy from an export-driven market.
As two great economies and economic partners, the United States and China will continue to harness the economy's strength for better outcomes for consumers across the world, Margulies said at the expo.
US skincare group Estee Lauder said it has established a world-class research and development center in Shanghai, and the facility is expected to be put into use this year. The center will develop more products that cater to young Chinese consumers and the overseas markets.
"We will continuously introduce new brands to enrich our brand portfolio, and expand online and offline sales in China. Young Chinese are quite sophisticated and open-minded, and we will strengthen the efforts to explore more personalized products to meet their demand," said Joy Fan, president of Estee Lauder in China.
L'Oreal, the world's largest cosmetics company by revenue and a two-time participant of the expo, said the event is a powerful avenue for it to showcase its brand portfolio. The company came to Hainan to collaborate with stakeholders and local partners to share opportunities, inject dynamism into the island, and continuously invest in China, including making potential investments in Chinese cosmetics startups.
The French company said the beauty industry in China has shown its resilience in the past two years, despite the COVID-19 pandemic, and L'Oreal reported strong double-digit growth in the Chinese mainland in 2021. Next, it hopes to bring more innovative new products to the China market.
"We see a lot of opportunities in China. Middle-income consumers are constantly growing, and the consumer group could be one of the largest globally in the next few years. High-quality consumption is also growing in China, and this is positive for the beauty industry," said Fabrice Megarbane, president of L'Oreal North Asia and CEO of L'Oreal China.
Chinese people are increasingly paying attention to cultural aspects, experience upgrades and personal expressions, according to a new report released by Boston Consulting Group during the expo.
"Personalized and socialized aesthetic expressions of Chinese consumers have reached a new high. We suggest that brands should invest in new technologies continuously to capture future business opportunities, especially in new technologies related to cosmetics, food and cars," said Yang Li, a global partner with BCG.
The domestic retail market plays a highly important role in China's economic development, said another report released at the expo by KPMG and the Moodie Davitt Report, which is published by Moodie International Ltd, a multimedia business-to-business publisher.