Miniature houses convey big love
Share - WeChat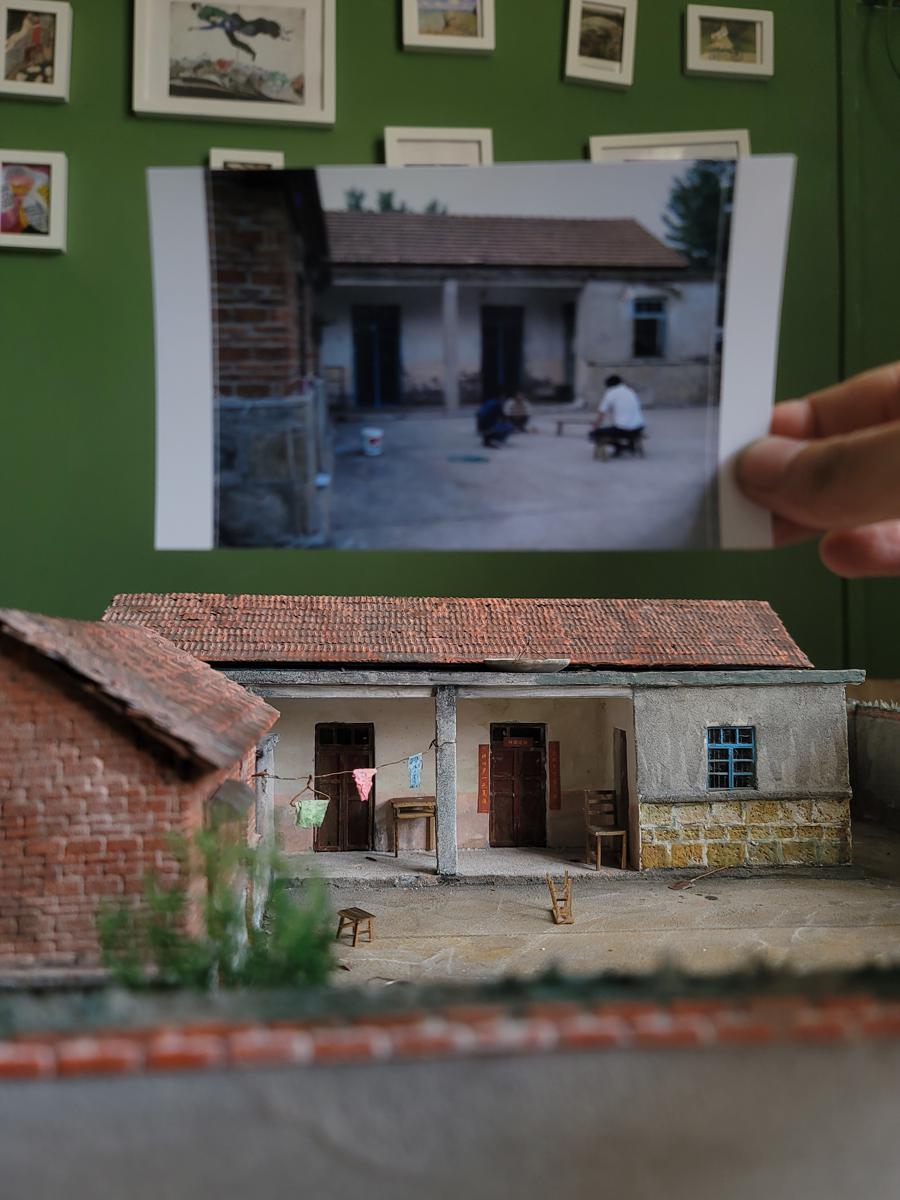 Feng Jiangtao, 32, has made more than 40 miniatures for people from around the country to reproduce the old houses that carry their memories.
Last April, Feng made a miniature of a previous shop in his hometown — Yongzhou, Hunan province — with black tiles and gray walls, a small TV playing cartoons and a low-energy bulb emitting a warm, luminous glow.
He then posted a video of this miniature onto a social media platform. It went viral and has received more than 1 million viewers.
Orders for miniatures started pouring in. People from around the country contacted him, asking him to make models of their old houses using photos they provided.
"The production method is not complicated, but since it is made by hand, it takes some time. Usually, I can make one miniature in about 10 days," Feng said.
Feng usually makes the miniatures in the ratio of 1:30 to the home's original size. In order to better restore the old house, he uses real building materials, such as cement, wood, and soil and then focuses on how to make it look old.