Children's picture book series released in Beijing
Share - WeChat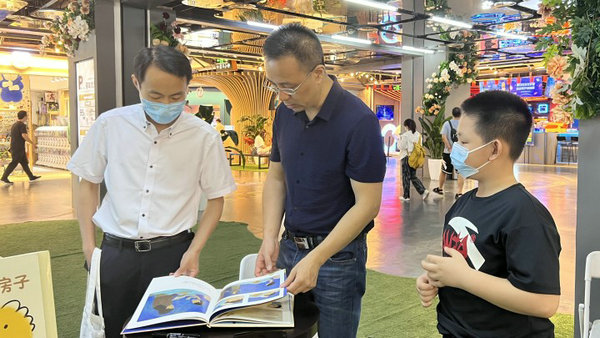 On Saturday, a new original picture book series, titled The World in The Picture Book, was released in Beijing. The series includes a number of world-class original picture books created by writers and illustrators at home and abroad.
According to Li Jiyong, the major planner of the series, the series now has 11 books, and they will add 10-15 to it each year in the future. The aim of the series is to lead children to learn about cultures around the world, help them understand differences between Chinese and foreign culture and grow up with an open mind.
Zhang Mingzhou, president of the International Board on Books for Young People, mentions there are many excellent artists worldwide, but they may not be known to many people due to language barriers or lack of communication channels. The series serves as a platform to help them enter the global stage.