Inner Mongolia readying to flex muscles in film and TV industries
Share - WeChat As an effort to boost local film and TV industries, the Inner Mongolia Film Group, the largest of its kind in the Inner Mongolia autonomous region, announced to establish an industry strategic development committee on July 23.
The endeavor aims to raise the quantity and quality of movies and TV programs produced in the region, as well as expand the share of local movies and TV dramas in the national market.
Statistics from the group shows that its flagship arm Inner Mongolia Film Studio, which was founded in 1958, has produced more than 170 drama movies and over 150 news documentaries as well as translated 2,000-plus movies into the Mongolian language.
So far, the movies tailored by the group have garnered more than 120 awards in domestic and international events, such as the Shanghai International Film Festival and Golden Rooster Awards.
Over recent years, the region has endeavored to raise its presence in China's rapidly expanding movie industry, cooperating with some leading studios to produce a string of blockbusters, including The Battle at Lake Changjin franchise.
Ren Zhonglun, vice-chairman of the China Film Association, said the Inner Mongolian region — which produced New China's first ethnic group movie in 1950, Neimeng Renmin De Shengli (Victory of the People in Inner Mongolia), has served as a flag to lead the creation of ethnic group-themed movies in the country, leading to classics such as Going East To Native Land (1993) and Heavenly Grassland (2002).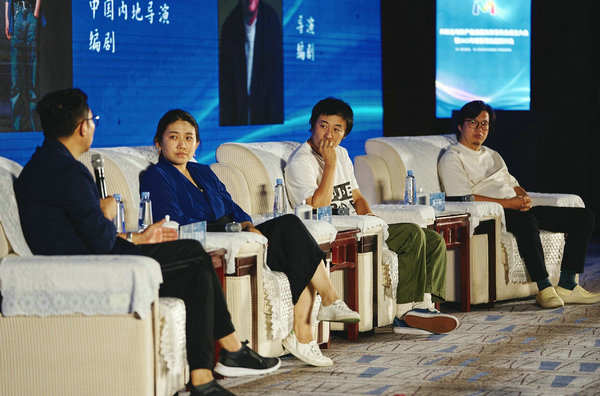 Most Popular