Astronauts start work inside space lab
Share - WeChat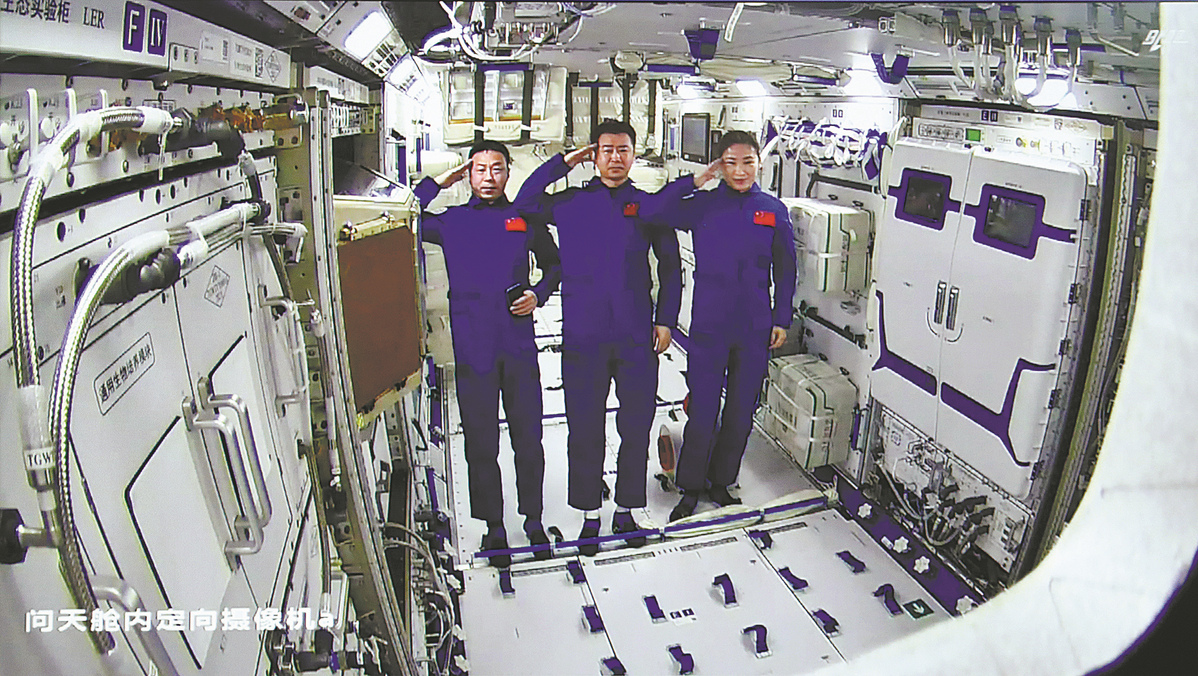 Chinese astronauts on the Shenzhou XIV mission have started their work inside the Wentian space lab, according to the China Manned Space Agency.
The agency said in a brief news release on Monday that the Shenzhou XIV mission crew-mission commander Senior Colonel Chen Dong, Senior Colonel Liu Yang and Senior Colonel Cai Xuzhe-opened the hatch door of Wentian and entered the lab at 10:03 am, about seven hours after the lab docked with the Tianhe core module of China's Tiangong space station.
In a video clip published by the agency, Chen was the first to float into Wentian and was followed by Liu and Cai.
He said in the video that the space lab has become his team's second living and working cabin in orbit and its arrival marked a new stride in the country's space station program.
"We are feeling very proud and happy," the mission commander said.
In the same clip, Liu said the Wentian's deployment opened the multi-module stage of the Tiangong station while Cai said the astronauts will work hard to make the best use of the space station.
In the coming days, Chen and his teammates will work with ground controllers to adjust the Tiangong's orbital posture, carry out tests on Wentian's robotic arm and the joint arm once it is linked with the major arm on Tianhe, and also conduct spacewalks through the airlock cabin on the lab module, according to the agency.