Reforms helping keep SOEs in good shape
Share - WeChat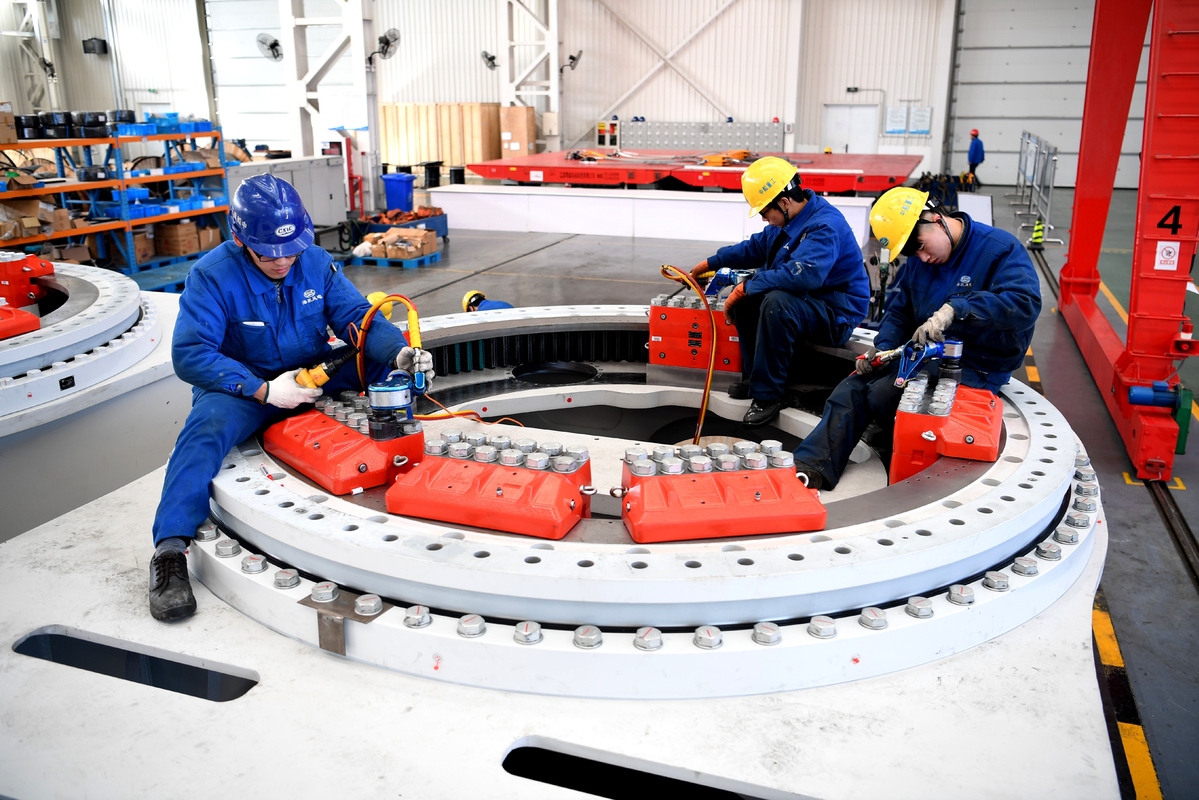 China's centrally administered State-owned enterprises have completed over 95 percent of the measures outlined in the country's three-year action plan (2020-22) for SOE reforms by the end of June, the country's top State-owned assets regulator said on Friday.
The three-year action plan is designed to implement measures outlined by the 19th National Congress of the Communist Party of China in late 2017 to push SOEs to adapt themselves to market-oriented and law-based rules and norms in the new era as soon as possible, and assume greater responsibility in an open and innovative environment.
Pushed by the reforms, positive progress has been made by central SOEs in strategic restructuring and professional integration by the end of June, said Peng Huagang, secretary-general of the State-owned Assets Supervision and Administration Commission of the State Council.
For instance, major strides were made by central SOEs, such as Beijing-based China Oil and Gas Pipeline Network Corp, Shanghai-based China Baowu Steel Group Corp and Liaoning province-based Ansteel Group Corp in the reorganization of their main business operations.
SASAC said that reforms include attracting several types of investment to central SOEs, exploring flexible and market-based salary systems and offering shares to SOE employees. These measures have already been conducted in power generation, oil, natural gas, railways, civil aviation, telecommunications and military industries.
Regarding central SOE growth in the second half, Peng said SASAC will make greater efforts to reach its goals for this year and raise SOEs' operational efficiency and products' added value to support China's economic growth.
Net profits of central SOEs grew 6.1 percent year-on-year to 1.08 trillion yuan ($160.48 billion) in the first half, while their research and development expenditures jumped 19.7 percent to 379 billion yuan, according to SASAC data.
Despite the Omicron variant of COVID-19 disrupting China's economic revival in the first half, especially in the second quarter, the stellar SOE growth turned out to be a hard-earned result, said Liu Xingguo, a researcher at the China Enterprise Confederation in Beijing.
The fact that the nation's central SOEs have withstood pressure from COVID-19 disruptions is proof of the effectiveness of their continuous efforts of reform, restructuring, creating new growth points via innovation and expanding export channels, he said.
CRRC Qingdao Sifang Co Ltd, a subsidiary of China Railway Rolling Stock Corp, will export 62 passenger carriages to Brazil, marking the first time for the company to ship trains of this kind to the South American country.
Ordered by its client-Brazilian mining giant Vale SA-the trains, including business class, economy class and dining carriages, will be shipped to Brazil in 2024, said Ma Jin, a project manager at Shandong province-based CRRC Qingdao Sifang.