Shuanghedong Cave, Asia's longest cave, a visual treat
Share - WeChat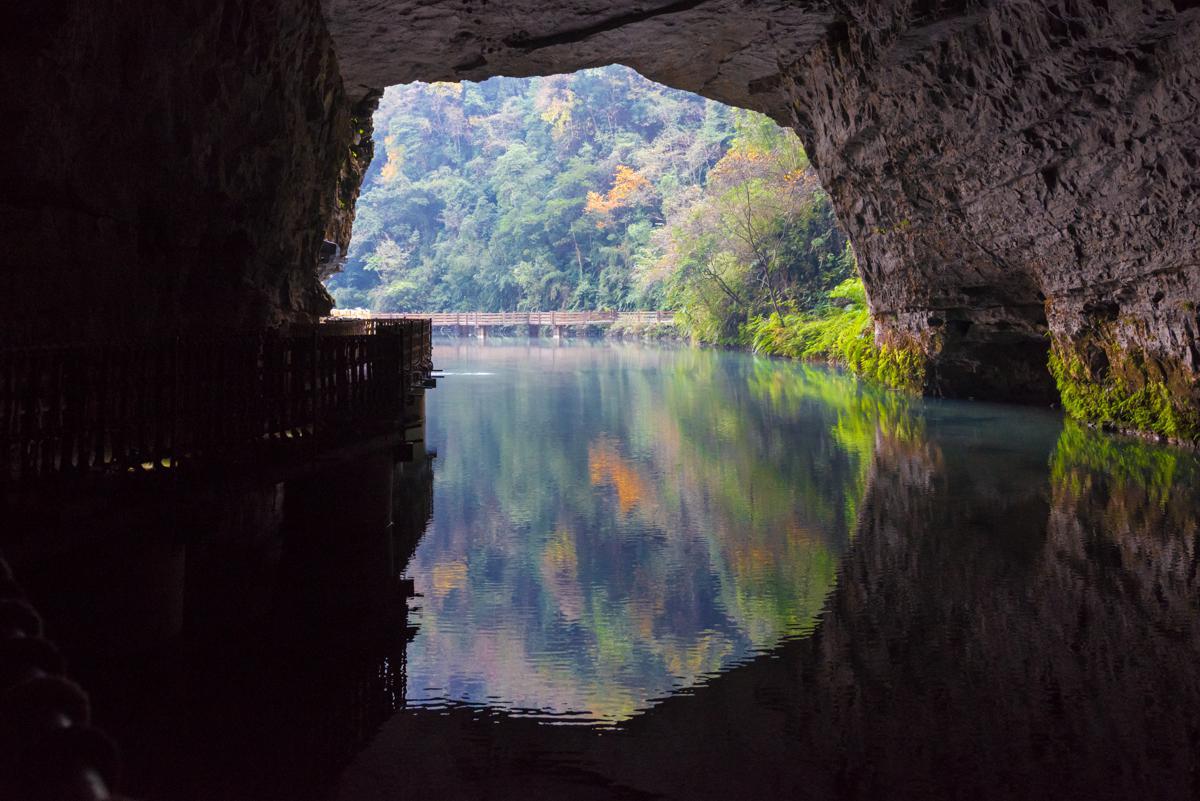 Shuanghedong Cave scenic spot, also the so-called National Geological Park, known as "the museum of the natural karst cave", is located in Wenquan town of Suiyang county, Guizhou province.
The majestic karst cave is 257.4 kilometers in length, ranks fifth in the world and first in Asia and also earns its name as Asia's longest cave.
It's peculiarity lies in that both "drought caves" and "water caves" coexist as its main sections. It has 8 total main caves which stretch out 200 branch caves and 5 subterranean rivers.
The stunning sight inside the cave shows a dramatic array of stalagmites and stalactites covered in vibrant greens, yellows and reds.
Wang Jin contributed to this story.