Have your adventures in 'Lobster Wonderland'
Share - WeChat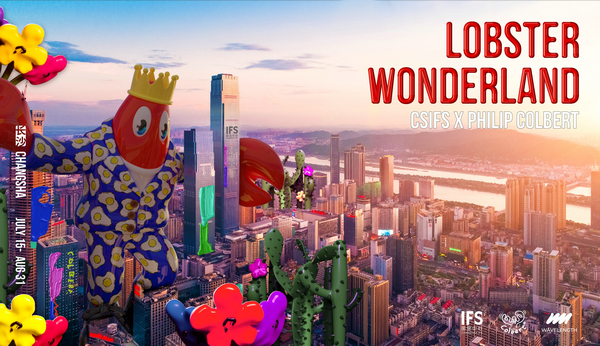 While Alice has her adventures in the Wonderland, you can have your own as well this summer. British contemporary artist Philip Colbert has created a Lobster Wonderland in Changsha, Hunan province.
The exhibition launched on July 15 is the London-based artist's first large-scale outdoor public art installations.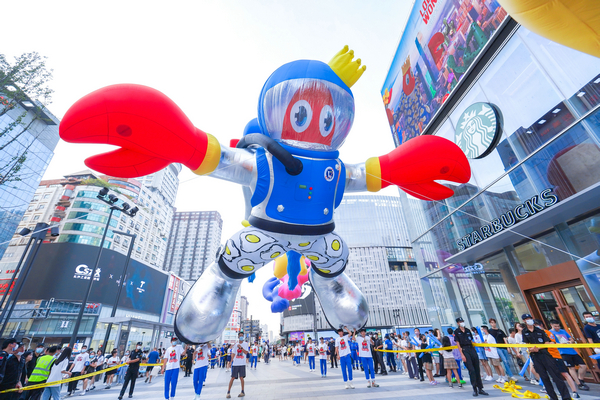 Born in Scotland, Colbert has been dubbed as a contemporary pop master and the godson of Andy Warhol by prominent art world figures. His globally welcomed lobster series has won the hearts of a large number of followers. The artist, with a master's in philosophy, takes lobster as his second personality.
Through large installations, public art theme exhibition and new media art, the artist has introduced works from galleries and created a surreal art scenery in city's public space with a combination of pop art and local culture.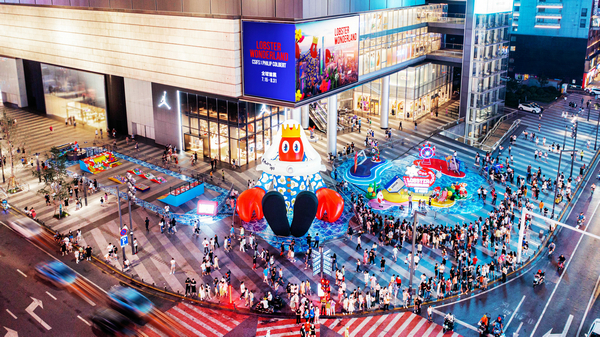 In Changsha International Finance Square (Changsha IFS), Colbert's exhibition has three major sectors, showcasing his large installations, sculptures and new media arts as well as the special works created for the event.
The opening ceremony, an art carnival, saw the debut of a 12-meter-long Lobster Taikonaut specially made by Colbert. His Lobster Flower and Lobster Shark also found their way in the parade. At the southwest square, people can find Lobster Fountain towering 12 meters and enjoy two major theme sectors, Lobster Island and Lobster Skate Park.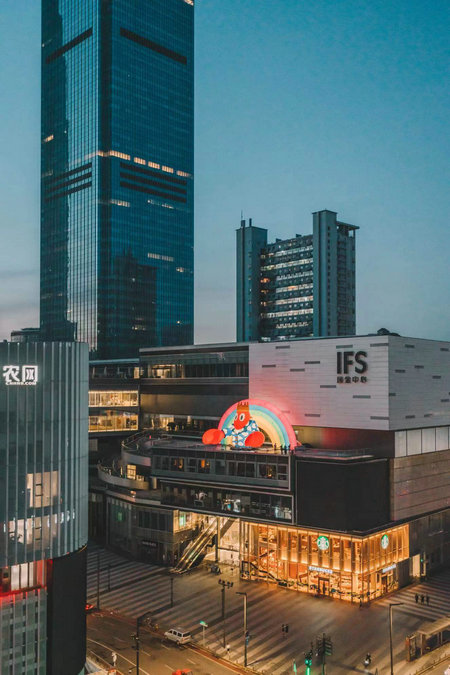 Lobster Rainbow, a lobster breaking through a roof with a rainbow behind it, is the artist's brand-new work for Changsha IFS. In his works, such as Daydreamer, Colbert also expresses his wish of narrowing the distance between art pieces and people.
The organizer, Changsha IFS with offering of more than 370 brands and fashion boutiques, has a 452–meter-tall skyscraper, the highest architecture in Hunan. It has introduced artists from home and abroad, such as Steven Harrington and Tom Claassen, to the city and organized a series of art exhibitions and cultural activities. The collaboration with Colbert aims to build an international culture creative center in Changsha through cultural exchanges.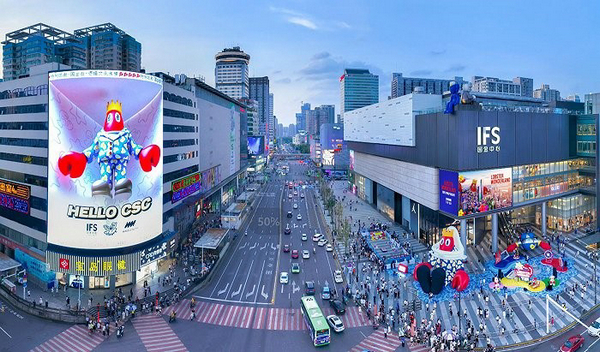 Most Popular