A picturesque wonderland waits for you
Share - WeChat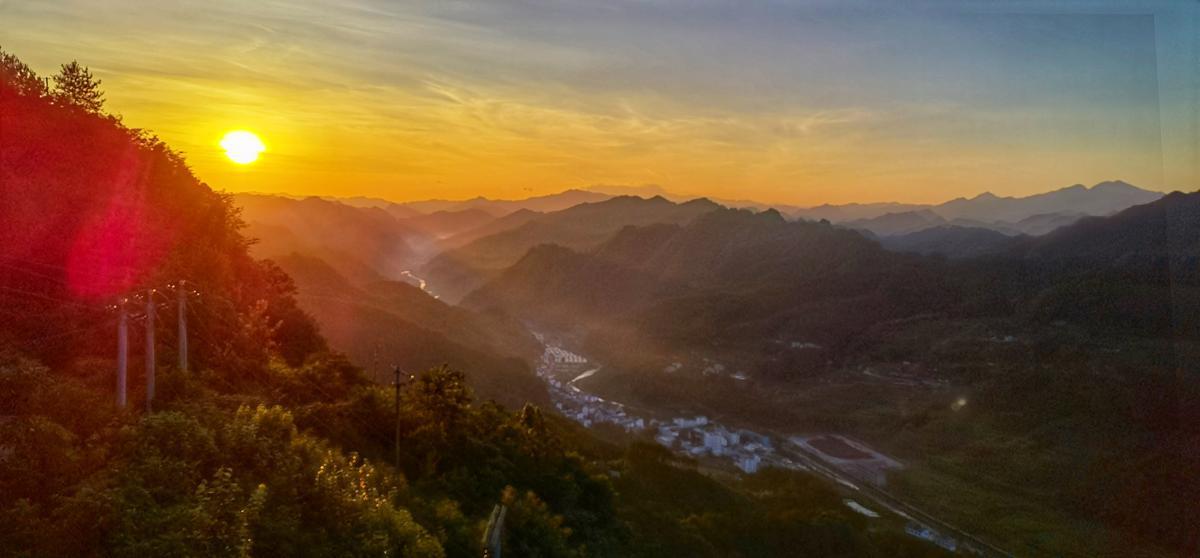 The idyllic villages surrounded by the undulating mountains covered with verdant forests draws a beautiful idyllic picture in Aozhai township, Wanshan district of Guizhou's Tongren city.
On a typical summer day, when you step into Aozhai, seeing the morning sun glows above the fields in full bloom, and shines upon villagers in groups planting crops and fungi. When the sunset approaches, the twilight merges into darkness, people begin to build fires and cook. Steep yourself in this and you will be able to retreat away from the busy world and lose yourself in a pastoral life.
On a lovely midsummer morning, you jump out of bed, then stand atop the mountain to feel the flying clouds, admire the warm sunrise and overlook the rolling mountains with running waters gurgling through, this place is a picturesque wonderland.
Wang Jin contributed to this story.