Artist creates a paper trail to the imagination
Share - WeChat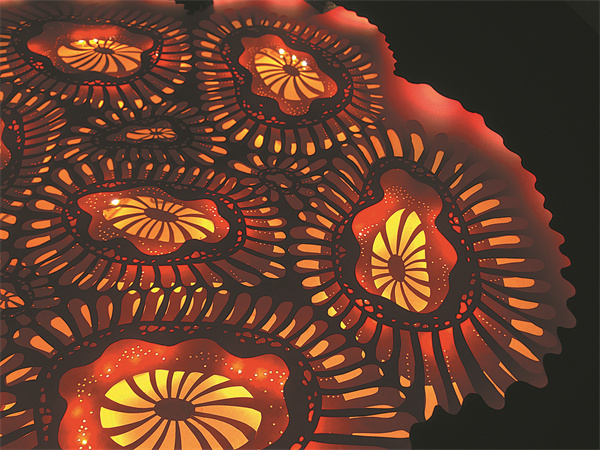 Her artworks have been exhibited in galleries in Beijing, Shanghai and Guangzhou. The emerging artist has worked with various companies, including domestic womenswear brand Koradior, sportswear giant Nike from the United States, Spanish ham producer Cinco Jotas and German automaker Volkswagen.
In the poster for the 2021 China International Model Contest, models wear gorgeous paper accessories, from a decoupage necklace and laminated earrings to an upscale brooch, all of which are fashioned by Wen.
She won the InStyle Women InCreation Prize last year, an annual event initiated by US monthly magazine InStyle's Chinese edition to honor and celebrate women's voices in fashion, beauty and pop culture.
"Like any woman, paper can be both soft and strong, which is extremely versatile," Wen says, adding it may be the reason why she is fascinated by the material and its endless potential.