Qudian banking on precooked meals for growth
Share - WeChat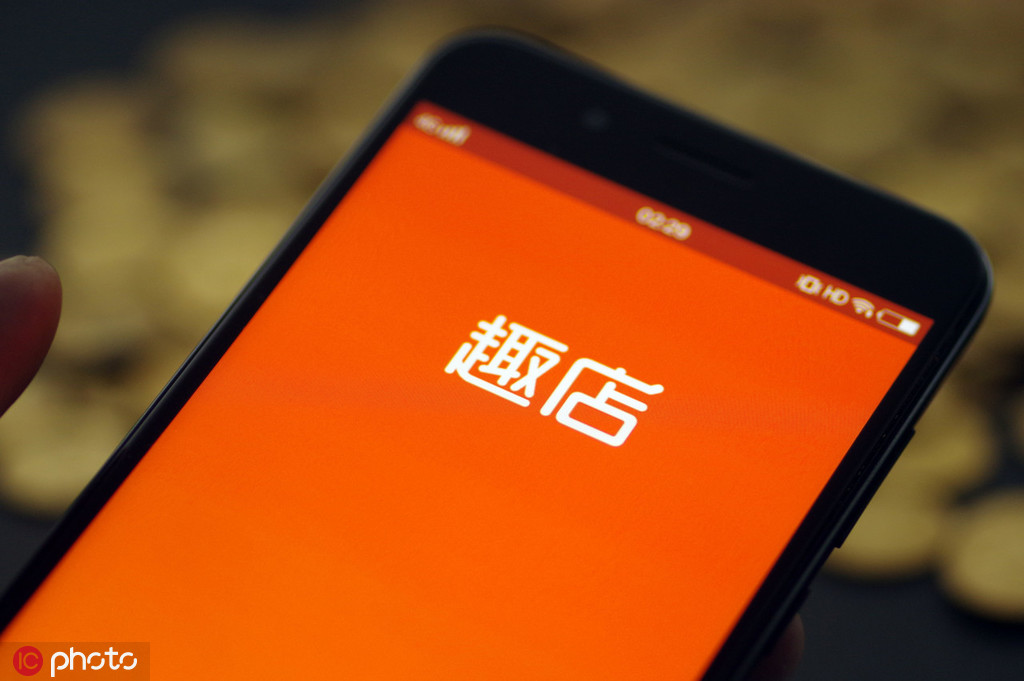 Qudian Inc, a Chinese online consumer-oriented credit provider, is banking on the fast-growing ready-to-cook meals segment by supporting 100,000 users to open brick-and-mortar stores selling semi-cooked dishes over the next three years.
Luo Min, founder and CEO of Qudian, said the company has established 15 plants engaged in the production and processing of precooked food in 15 cities, including Wuhan, Hubei province; Shenzhen, Guangdong province; and Xiamen, Fujian province, with the aim to open 30 such plants across the nation.
The company plans to have 10,000 stores in total this year and 50,000 stores by 2023. For users with financial difficulties, the company will provide one-year interest-free loans, the company said.
Apart from setting up offline stores, Qudian will expand its footprint in the e-commerce segment by selling semi-cooked food via livestreaming on short-video platform Douyin and Tencent's WeChat mini programs, Luo added.
Luo sold approximately 9.56 million dishes during a 19-hour livestreaming event via Douyin on Sunday, with a peak of concurrent viewers reaching 95.87 million, and attracted 3.97 million new followers for Luo's Douyin account.
The Xiamen-based company has also inked strategic partnerships with leading agricultural companies such as Shandong Delisi Food Co Ltd, Longda Foodstuff Group Co Ltd and Evergreen Conglomerate.
Founded in 2014, Qudian uses big data-enabled technologies to make personalized credit accessible. It was listed on the New York Stock Exchange in 2017.
According to the latest financial results, total revenue of Qudian reached 201.8 million yuan ($29.9 million) in the first quarter, down 60.9 percent year-on-year compared with the same period last year. The company is shifting its focus from the online lending business to the flourishing premade cuisine segment.
Mo Daiqing, a senior analyst at the Internet Economy Institute, a domestic consultancy, said the COVID-19 resurgence weighed on the consumer finance sector in the first quarter, along with strengthened regulations on internet finance platforms.
"Under such circumstances, the main business of Qudian is shrinking and its core competitiveness is gradually losing, so it is urgent to explore new business growth points," said Mo, adding that ready-to-eat food might be the last lifesaving straw.
However, Qudian is facing intense competition from domestic rivals like Freshippo, JD, Missfresh and Meituan Maicai, which have invested heavily in the semi-cooked products sector.
Market consultancy iiMedia Research said China's premade cuisine saw sales of 345.9 billion yuan last year. The figure is projected to rise at a compound annual growth rate of 20 percent to 516.5 billion yuan by 2023.
Chinese e-commerce giant JD said it will support 20 semi-cooked food brands, whose sales revenue is expected to surpass 100 million yuan each in the next three years.
Chai Zhenzhen, an analyst from JD Research Institute, said most precooked cuisine requires cold chain transportation and low-temperature storage, so enterprises should ramp up efforts to build a complete and efficient supply chain to ensure freshness, quality and delivery efficiency of the dishes.
For their part, catering merchants should continue to increase investments in research and development to roll out ready-to-cook dishes with various flavors to meet the wide-ranging consumer demand from different age groups, Chai said.
Qudian has to make a transition when faced with shrinkage of its core business and huge operational pressure, said Jiang Han, a senior researcher at market consultancy Pangoal, adding the goal of opening 10,000 stores will not be easy as the large-scale offline expansion means a large amount of capital input. More efforts are needed to build attractive brands and differentiated products, Jiang said.
"At present, the industrial chain for semi-cooked meals is long and fragmented, and the competition in the segment of low-end products is fierce. Meanwhile, overall technological research and development capacity is insufficient," said Xin Yuan, secretary general of the China Pre-made Cuisine Industry Alliance.
Such factors have hindered high-quality development of the premade food industry, Xin said.