Silk Road youths express love for Nanchong with songs and dances
Share - WeChat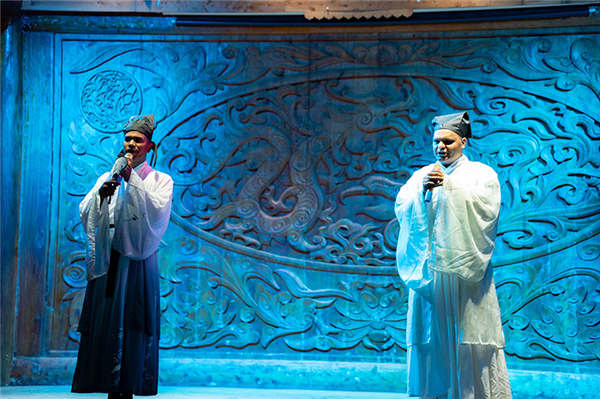 "I love China. I love Sichuan. I love Nanchong. Nanchong is very beautiful! All the dishes are delicious. I like Zhang Fei Beef and Guokui," sang Hainrick, an international student from Micronesia studying in Chengdu Sport University, who sang his own song along with ukulele to confess to Nanchong affectionately and express his love for the city, in the "Night of Langzhong" talent show held during the "Belt and Road • In Love with the Capital of Silk - the Study Tour of Silk Road Youths Exploring Nanchong City" activity.
In the show, the international students presented their best performances one after another, such as the Pakistani song and dance performance, catwalk show in traditional Bangladeshi costumes, and poetry recitations. The whole performance was full of wonderful singing and dancing, where the international students felt the joy brought by cultural exchanges during the performance.
In addition, the international students also took part in the Nanchong food DIY experience activities.