Hainan expo big gala around corner for global brands
Share - WeChat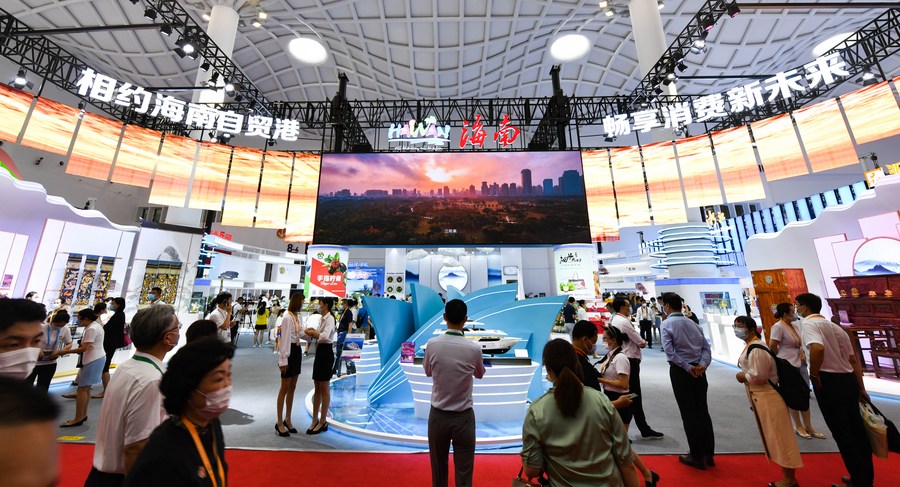 Global brands have shown strong interest in debuting the latest boutiques at the second China International Consumer Products Expo, also known as the Hainan Expo, which is to be held in Haikou, capital of South China's Hainan province, from July 26 to 30, said officials with the organizing committee.
The first event has successfully highlighted the country's consumption power on the global stage and fresh opportunities to diversify market channels in China, they said.
France, the guest-of-honor country of the expo, will showcase 244 brands from 50 companies, covering products such as fragrances, clothing, jewelry, foods, wines and trade-in services at the five-day event, organizers said.
The Japan External Trade Organization said that Japanese firms have also enthusiastically signed up for the second expo after gaining results that far exceeded expectations at the first show in May of last year. A total of 31 companies will bring 230 brands and the total exhibition area will cover more than 3,100 square meters, a bit larger than their French counterparts.
Philippe Pedone, head of International Development at Galeries Lafayette, said that construction of the Hainan Free Trade Port "has put the expo at the center of a region brimming with potential, and this is a fantastic opportunity to start new conversations and strengthen our ties with business players here". The French retailer aims to have 10 stores in China by 2025.
China launched the event last year to highlight high-end consumer products, aiming to build a platform promoting high-level opening-up and global consumption of high-quality products, officials at the Ministry of Commerce said. The ministry jointly hosts the annual event with the Hainan provincial government.
China released a master plan in June 2020 to build the island of Hainan into a globally influential and high-level free trade port by the middle of the century.
The second expo, the first major national offline expo so far this year in China, will go with the theme "Share open opportunities; co-create a better life". It will spread over 100,000 sq m, 80 percent of which will be dedicated to international exhibitors featuring the latest in fashion, jewelry, foods, medicines and other professional services, organizers said.
While highlighting the debut of new products, this year's expo will hold a series of key supporting activities with rich content and diverse formats, such as the global consumption forum and an international fashion show.
To date, more than 740 exhibitors from 58 countries have confirmed participation. Domestic brands from 31 provinces, municipalities and autonomous regions on the Chinese mainland will also take part in the grand event. The total number of buyers and professional visitors is expected to exceed 40,000, according to the organizers.