Intelligent connected vehicles get green light to hit Shenzhen roads
Share - WeChat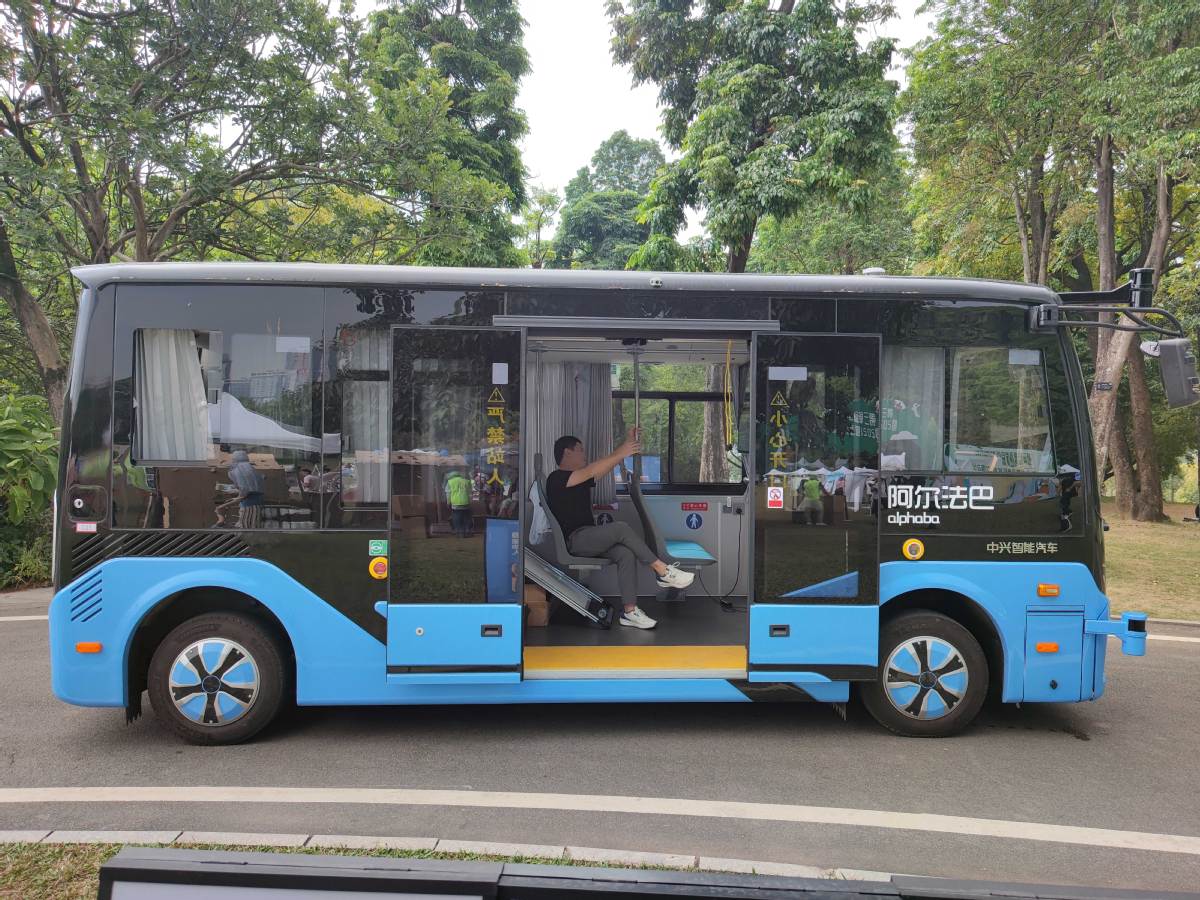 Shenzhen in Guangdong province introduced China's first regulations on intelligent connected vehicles on Wednesday, which fill in the gaps of domestic ICV law, and is expected to push forward the use of autonomous vehicles.
To take effect from Aug 1, the legislation stipulates the rules and management procedures of ICVs in the aspects of market access, registration, accident disposal and legal liability.
According to the regulations, ICVs are allowed on the roads of the city after owners obtain a registration certificate, license plates and a driving license.
ICVs refer to vehicles that can run safely on the road by autonomous driving systems, including conditional, highly and fully autonomous driving, which are also known as Level 3, 4 and 5.
The regulation deals with Level 3 autonomous driving on open roads, and defines and formulates regulations on high-speed roads, urban open roads and parking areas, as well as related commercial operations.
Driverless vehicles can be tested at Levels 4 and 5 on the city's expressways and trunk roads with authorities' approval.
Shenzhen has opened 145 kilometers of roads for autonomous driving tests and issued 93 licenses, including 23 for driverless tests with passengers, according to the city's transport bureau.
Autonomous driving vehicles faced legal barriers when entering the market, as well as getting licenses for commercial operations. The new regulations break this barrier, an industry analyst said.
Wanlian Securities said that Shenzhen's breakthrough in autonomous driving legislation is expected to provide a reference for other cities to launch similar policies, and accelerate the promotion of Level 3 and above autonomous driving across the country.
Smart driving is gaining traction, especially in China, and new cars with functions at Level 2 or above will comprise at least 45 percent of the nation's market in 2025, and more than 80 percent in 2030, consulting company IHS Markit reported.
Research from Baidu's vehicle information platform Youjia app shows that there were 711 new models that hit the market in 2021. Among them, 328 feature intelligent driving functions, accounting for more than 45 percent of the total.
With qualified autonomous driving vehicles that can run on the road and be used for commercial operation, robotaxi and robobus and other autonomous driving services are expected to become more standardized.
The value of the autonomous car service market will exceed 1.3 trillion yuan ($193.94 billion) by 2030, accounting for 60 percent of the nation's ride-hailing market that year, IHS Markit forecast.
Some autonomous driving-related companies have conducted road tests in Shenzhen. Baidu's ride-hailing service platform Apollo Go launched trials of autonomous robotaxi services in early February. It became the latest operator to demonstrate the application of driverless technologies following such firms as Pony.ai, Autox.ai and WeRide.
In addition to information technology companies, carmakers have made efforts to promote the development of smart driving for many years.
Volvo was one of the first carmakers to develop autonomous driving. In 2012, it introduced the Pilot Assist system and in 2016 it launched the S90 sedan, the first model in China that had Level 2 functions as standard across its variants.
Its latest unsupervised autonomous driving feature, Ride Pilot, was revealed at the 2022 International Consumer Electronics Show, held in the United States in January.
Mercedes-Benz said it is planning to introduce Level 3 technology in China and the US. In Germany, it has been certified by local authorities.
Changan Auto has launched a Level 4 autonomous driving platform project with investment of 1 billion yuan. It is expected to start mass production in 2025 with an annual output of 500,000 smart driving vehicles.