Body of Japan's former PM Abe returns home in Tokyo
Share - WeChat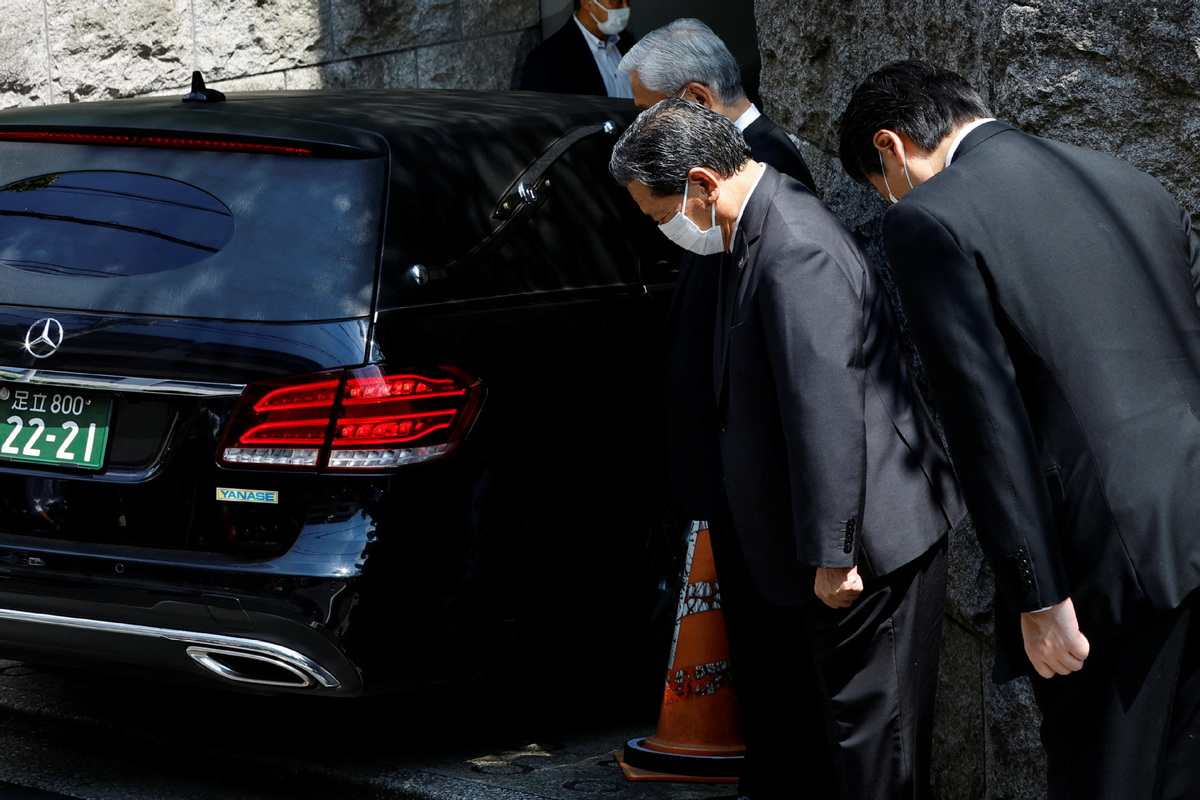 - Body of Abe arrived at his home in Tokyo
- The funeral is to take place on Tuesday
- Mourners queue up to offer flowers at the assassination site
- Security measures are under scrutiny
The body of Shinzo Abe, former Japanese prime minister, has returned to his home in Tokyo, NHK reports on Saturday.
The vehicle carrying Abe's body arrived at his home in the Shibuya district around 1:30 pm on Saturday, according to NHK.
Abe died on Friday after being shot twice by an ex-member of the country's Maritime Self-Defense Force.
Nara Medical University emergency department chief Hidetada Fukushima said Abe suffered major damage to his heart, along with two neck wounds that damaged an artery.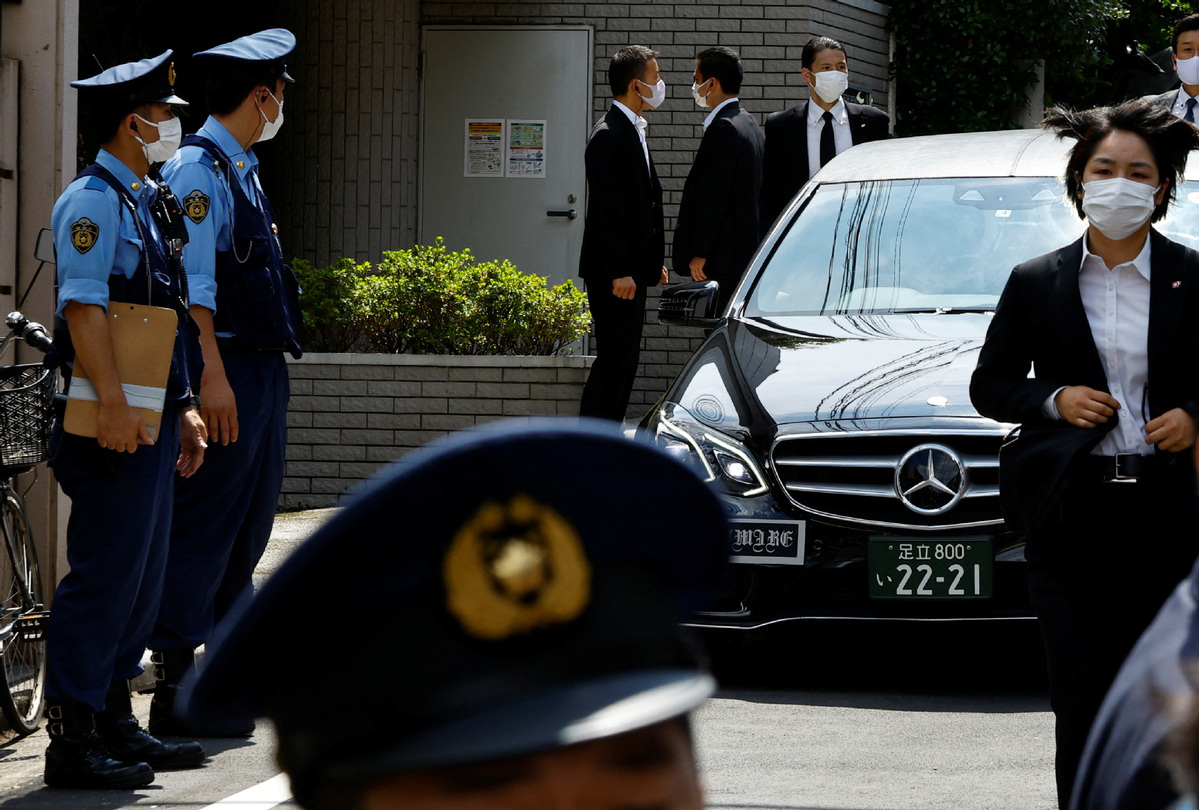 A steady stream of mourners on Saturday visited the scene of Abe's assassination in the western city of Nara.
Over 100 people were queuing to lay flowers at midday at a table featuring a photo of Abe giving a speech, with more arriving. Local officials were moving some of the offerings to create space.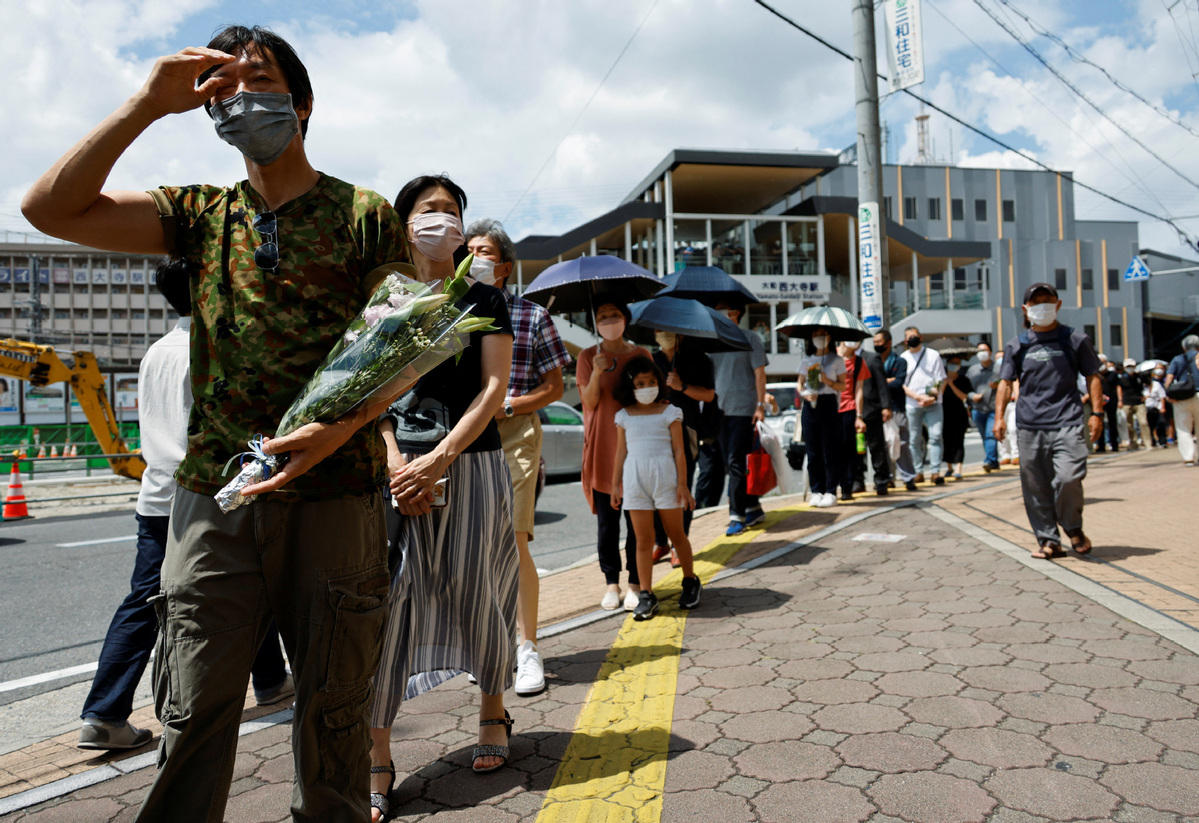 A night vigil will be held on Monday, with Abe's funeral to take place on Tuesday, attended by close friends, Japanese media said. There was no immediate word on any public memorial service.
Police are scrambling to establish details of the motive and method of Abe's killer.
The killing has sparked scrutiny over whether security measures at the stump speech were sufficient.
Some observers who watched videos of the assassination on social media and television noted a lack of attention in the open space behind Abe as he spoke.
A former Kyoto prefectural police investigator, Fumikazu Higuchi, said the footage suggested security was sparse at the event and insufficient for a former prime minister.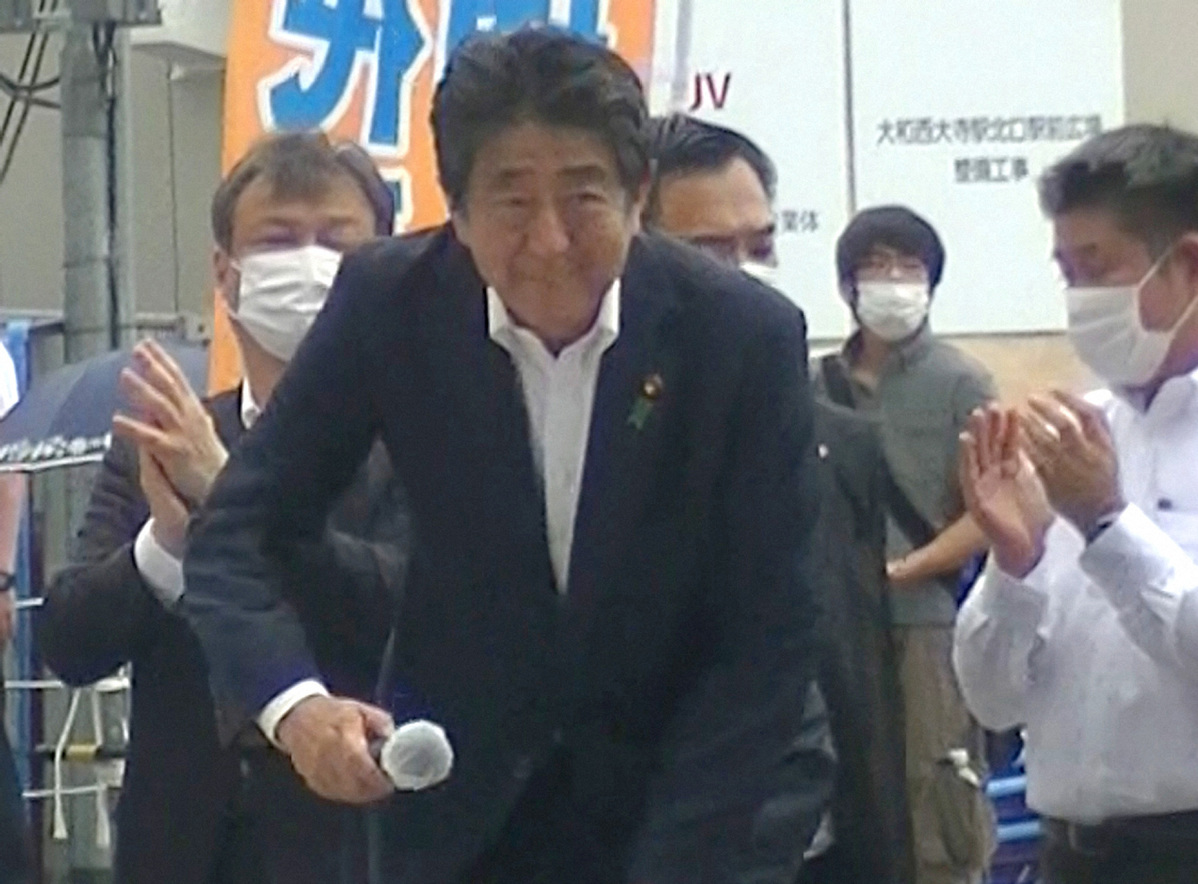 Experts also said Abe was more vulnerable standing on the ground level, instead of atop a campaign vehicle, which reportedly could not be arranged because his visit to Nara was hastily planned the day before.
In videos circulating on social media, the attacker, identified as Tetsuya Yamagami, 41, can be seen with the homemade gun hanging from his shoulder, standing only a few meters (yards) behind Abe across a busy street, and continuously glancing around. A few minutes after Abe stood at the podium and started his speech -- as a local party candidate and their supporters stood and waved to the crowd -- Yamagami can be seen firing the first shot, which issued a cloud of smoke, but the projectile apparently missed Abe.
As Abe turned to see where the noise came from, a second shot went off. That shot apparently hit Abe's left arm, missing a bulletproof briefcase raised by a security guard who stood behind the former leader. Abe fell to the ground, with his left arm tucked in as if to cover his chest. Campaign organizers shouted through loudspeakers asking for medical experts to provide first-aid to Abe, whose heart and breathing had stopped by the time he was airlifted to a hospital where he later pronounced dead.
Agencies