Remade, Tibet Museum set to open soon
Share - WeChat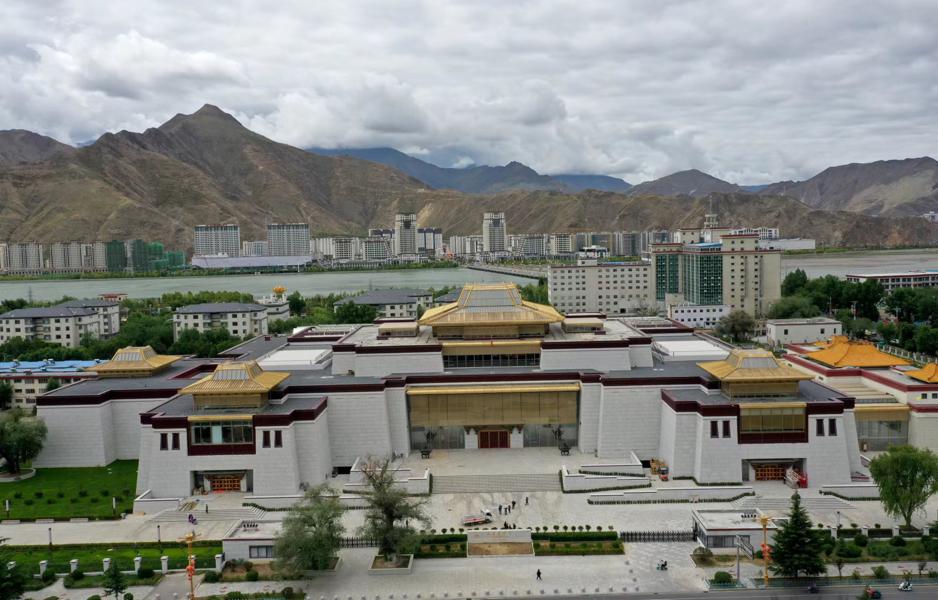 After being closed for five years for renovation and expansion, the new Tibet Museum is about to open to the public, the museum said at a news conference recently.
With an investment of nearly 660 million yuan ($99 million), visitors will have the chance to observe more than 2,700 cultural relics, including about 600 items that have never before been shown in public.
Located near from Norbulingka Park, a well-known scenic spot in Lhasa, the regional capital, the newly renovated museum covers an area of 65,000 square meters. Its main building includes three floors.
Lhakpa Tsering, the museum's Party secretary, said the museum has a total collection of 520,000 items, "with a complete system of cultural relics, covering items from ancient times to the modern era, and enriched with types and distinctive features", Lhakpa Tsering said.
The collections include letter seals, ancient books and documents, porcelain and jade, thangka paintings, sculptures, ivory carvings and lacquer ware. It has more than 40,000 precious cultural relics, he added.
Originally built in 1999, the facility is the region's first comprehensive museum, a national first-class museum and a national AAAA-level tourist attraction.
"In the future, our museum will continue to play its important functions of research, collection, protection, exhibition and education, and to largely improve the display and utilization of its collections," said Lhakpa Tsering.