White paper: Women's underwear sector up
Share - WeChat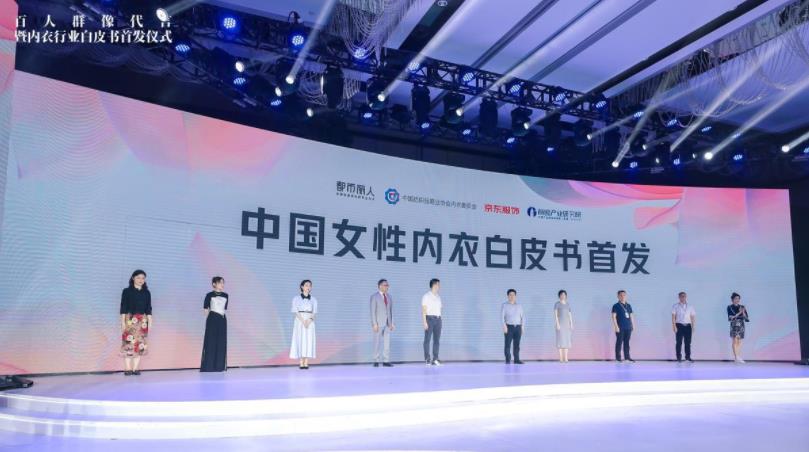 The domestic market for women's underwear last year reached 176.9 billion yuan ($26.4 billion), a nearly 27 percent increase over 2016's 139.7 billion yuan, according to an industry white paper released in Chongqing on Sunday.
The document, the Chinese Women's Underwear White Paper, is said to be the first of its kind in the country's lingerie industry. It was jointly issued by the Underwear Committee of the China Textile Commerce Association, the Qianzhan Industry Research Institute and brands including Cosmo Lady.
China's lingerie market boasts a wide variety of brands including other domestic leading brands — Maniform and Gujin, along with foreign brands such us Triumph and Victoria's Secret and emerging national labels Bananain and Ubras. The brands, which all promote "comfortable underwear", are scrambling for a slice of market and have kept the entire industry moving forward, the white paper said.
It noted, however, that despite the favorable market volume in China, there is still a large gap between the domestic market and those of the US and developed countries in Europe in terms of the proportion of underwear in clothing expenditures per capita, female underwear consumption expenditures and consumption frequency.
China's current per capita underwear proportion in per capita spending is only 10 percent, while France, which has the highest proportion in the same period, has doubled the scale.
"With the maturity of the market and changes in women's values, there will be explosive growth in China's women's underwear market in the future," said Li Wanqing, deputy general manager of the business division of the Qianzhan Industry Research Institute, who interpreted the document at the release ceremony.
"As the white paper estimated, by 2030 the market scale will reach 495.3 billion yuan," she said.
The release of the white paper has aroused heated discussion among females and related industries online.
"The data sources of the white paper came from over 60 million female members of our brand, as well as JD Clothing, which has hundreds of millions female consumers," said Zheng Yaonan, CEO of Cosmo Lady. "The document took half a year to complete."
"Unlike the underwear market in the United States and Japan, the market in China is still fresh and highly fragmented, which means top domestic brands have a chance to lead the industry," said Peng Guifu, chairman of the Underwear Committee of the China Textile Commerce Association.
"The release of the white paper could help the industry develop in a more professional and healthy way," he said.