Eco-friendly model city has taken root in Tianjin
Share - WeChat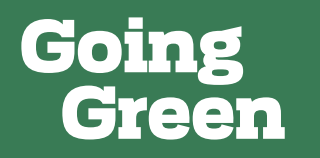 Editor's note: China aims to peak its carbon dioxide emissions before 2030 and achieve carbon neutrality before 2060, major goals in a national green transition drive. This series looks at efforts in various sectors to meet the goals.
Environmental protection, social harmony integrated as nation strives for carbon reduction goals
A decade ago, Zhou Bin, a project manager at an auto factory, found it difficult to meet other residents in the new city he called home.
"While there was construction all around, the streets themselves seemed quite empty then," he said.
But just as the famous movie line goes-"If you build it, they will come"-the construction buzz soon filled Sino-Singapore Tianjin Eco-City, which is in the northern China municipality of Tianjin, with a thriving population.
"It can be really bustling now, especially during peak hours with the busy roads," said Zhou, 38.
Zhou, an employee at a production facility for carmaker Toyota, has had a front-seat view to successful, sustainable development involving crucial government involvement, as part of the country's green priorities.
China aims to peak CO2 emissions before 2030 and achieve carbon neutrality before 2060.According to an action plan released last year, the country is set to increase the share of nonfossil energy consumption to about 25 percent by 2030 and lower CO2 emissions per unit of GDP by over 65 percent by 2030, compared with 2005 levels.
During this year's two sessions-the annual meetings of China's top legislative and political advisory bodies-President Xi Jinping, who is also general secretary of the Communist Party of China Central Committee, said that achieving carbon peak and carbon neutrality is a broad and profound initiative and a long-term task, which should be advanced with unswerving efforts and in a scientific and orderly manner.